David Johnson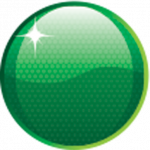 There aren't too many people that can say they worked with a team that won six Australian Touring Car Championships and three Bathurst titles.
During the 1980s and 1990s Dick Johnson was one of the country's great racing drivers, but like everyone in motor sport they can't do it alone. They need good people beside them working hard to make them look good.
David Johnson is Dick's younger brother; he worked with Dick at the family business then accepted a full time role that had him spend the best part of three decades travelling around Australia and the world preparing race cars.
Save for four years in the very late 1980s through to the early 1990s, when David Johnson kept himself involved in racing away from Dick Johnson Racing (DJR), he has endured the highs and lows that come with arguably the most famous team, and definitely the oldest, in pit lane.
Johnson was born into a cars family; his father was a car salesman and ran his own service station on the side. When in school Johnson admits he probably spent more time drawing cars than learning his ABCs, then his older brother Dick started racing.
"I think it was always in our blood," David Johnson explained to Speedcafe.com.
"Dad was a car salesman his whole life, he was constantly fixing them, he'd sell a car and service it.
"We always had someone around the house wanting to get their car tuned and repaired; we were just always just around cars."
When Dick started racing in 1964, David was still in school. Rather than have an eye focussing on a career in motor sport, he had other ideas, but managed to help prepare cars anyway.
"I did an apprenticeship as a carpenter," said Johnson.
"When I was at college I used to spring past the work shop all the time. Dick was racing the EH (Holden) back then and I'd get involved and help him out.
"I was the dog's body, I'd help repair the car and anything else that needed doing, which was a lot easier to do back then compared to now.
"Then in 1974 I worked at the workshop working on cars, then I got married. I did basically everything there was to do whether it was engines, fixing gearboxes and other things.
"It was a general workshop where we would do anything."
It was while he was doing his carpenters apprenticeship and helping out at the service station where Johnson got his famous nickname – Dyno.
"Every time I went to college, I'd swing into the workshop, have a natter and a play around," said Johnson.
"I'd usually find that I was running late for college, then one day one of the guys said, 'Every time the car leaves the workshop it sounds like a bloody engine on a Dyno," and it stuck.
"From then on, right through to today, everyone calls me Dyno."
Learning all there was about cars on the job, Dyno did everything that was asked of him, but he enjoyed building the cars the most
"Building them was the fun part," said Dyno.
"There's nothing better than fronting up with a brand new race car, everything is pristine and new, they look so magnificent.
"Then you give them to a driver and all bets are off."
Between 1974 and 1981 Dyno ran the family workshop, repairing cars and then helping Dick with the race car after hours. By 1981, at the request of his brother, he came over and started working in motor sport full time.
"In the early days I'd help prepare the cars," said Dyno.
"I'd do the local meetings and Bathurst, they'd go to Sandown and other race meets but I didn't go with them.
"Dick had a couple of guys that went with him and the freebie guys would do the local events."
Those early years were very successful for DJR, the team won at Bathurst and the championship wins were coming thick and fast.
"Those days were a lot of fun," said Dyno.
"They were hard times, but you enjoyed them. The calendar wasn't as crammed because no one had enough money to do it every weekend.
"When the racing was over, it was fun times, nowadays if you did half the things we did you'd end up with a massive fine for bringing the sport into disrepute.
"It was enjoyable and fulfilling, it was very much amateur racing."
In relative terms, while it cost millions to race today, back then finding the funding was just as hard.
"The money to race came out of the workshop, it was very busy, we had a very successful business," said Dyno.
"Wages were almost nothing back then, everyone did it for nothing, it was mainly the costs associated with the car.
"But they didn't tear up the cars like they do now, you'd start the season off with new panels and you'd probably have those panels at the end.
"There was a lot less contact and panel damage was rare so the costs to run the team weren't nearly as big, you'd have a couple of scratches and that was about it."
Having been a part of a successful team for much of the 1980s, Dyno decided to leave during 1988 to focus on other forms of motor sport.
"We had a team manager called Neil Lowe, we didn't get along so I decided to step aside for a while," said Dyno.
"I went off and built open wheelers, I actually built the car that (Mark) Skaife won the Formula Holden title in.
"I went over to England for a few weeks to build it, when I got there it was a bare tub, so we screwed it together, I came back home and we raced it for the first time at Mallala.
"Apart from the Formula Holden I'd build anything else that came along, Speedway cars to Sprintcars and plenty of others.
"Eventually Dick called and asked me to come back and work for him, which I did."
It was when Dyno returned that he met Ross and Jimmy Stone for the first time. Both had come over from New Zealand and started their V8 Supercars career at DJR.
"Even back then it was inevitable that both Ross and Jimmy would have their own team," said Dyno.
"Jimmy is a workaholic, I have a hell of a lot of time for Jimmy, and Ross is always straight down the line, they are very genuine guys and both were always very good to me.
"They were bloody good at their jobs, you don't get the success that they had being lucky.
"Yes, they've they had their lean years and times were everything should have gone better, but we all have them."
Having tasted so much success prior to his sabbatical, Dyno returned at a time where Dick was still dominating.
"We won the championship in 1981, 1982 and 1984, we also won Bathurst in 1981, then when I returned we won Bathurst again and (John) Bowe won the championship," said Dyno.
"I also worked on the car that would win at Bathurst in 1988, but I left before that.
"Winning sure makes you feel good, it's a real high, that's what you are there for.
"You never go into anything to come second, you never went hoping you'd come 10th.
"When you win it's a great feeling, its bloody fantastic actually.
"The best was 1981, you never forget the first one. Being a family business made it even more special."
Of course tasting success with a family member makes the memories even sweeter, but there are also plenty of challenges.
"Working in any family business can be hard," said Dyno.
"Sometimes it was good, sometimes it was difficult, that's the nature of working with a family member.
"I suppose you tend to say things you wouldn't say if you worked for someone else, yep it might get you into the shit, but if you can't say what you are thinking to family then what's the point, you may as well give it away.
"Sure I used to get into the shit with Dick, we'd have some pretty good blues as well, it's one of those things, but we also had some great times."
Dyno saw the racing right up close, he built cars, he was part of the travelling team, he was the re-fueller in pit stops and he was the team's transporter driver. He loved his job, his life and the people that he worked with, he also enjoyed meeting the fans.
For someone that saw motor sport change from era to era, his favourite times align with the success of the team.
"The early 80s and the early to mid-1990s stand out," said Dyno.
"We had cars that were competitive, but let me tell you when Dick won the championship in 1984 we didn't have the best car.
"We won on consistency and he drove his balls off, that was pleasing.
"Knowing you don't have the best equipment and you still win is very satisfying. They were good times."
By the beginning of the 2010 season, Dyno decided to call an end to his motor racing career, making Bahrain his final race meet.
"It's a young man's game now, I wanted to spend more time at home," said Dyno.
"I enjoy my weekends now; I have a couple of granddaughters and I wanted to spend more time with Susie (Dyno's wife) and the family, which we are doing. It's bloody good.
"My last round was Bahrain 2010. Ray Robbins (former V8 Supercars Operations manager) organised a send off at the track which was really nice.
"It was nice to see that so people recognised my last race and made the effort to say goodbye, it surprised the hell out of me."
After returning from Bahrain and handing over the transporter keys, Dyno returned to his pre-motor sport career.
"I'm doing home maintenance handy man work," said Dyno.
"I'm back on the tools and I'm really enjoying it.
"My business is called D&S Home Maintenance Repairs, I service the Bayside suburbs of Brisbane and I work for myself, so if anyone wants some jobs done, give me a call."
DJR is a family race team