Toyota looks at World Rally return in 2014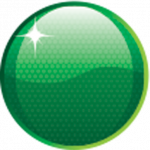 Toyota is on the verge of commencing complex plans to return to the World Rally Championship after an absence of 15 years.
Yoshiaki Kinoshita, the president of Toyota Motorsport at the manufacturer's long-time racing headquarters in Cologne, Germany, confirmed the WRC ambitions while speaking with Australian motoring journalists overnight.
It is anticipated that the project will involve the build of a Yaris to conform with WRC-spec regulations and will use a 1.6-litre turbo-charged engine.
Should the WRC program go ahead, it would run alongside the company's prototype sportscar effort, which had a difficult debut at the Le Mans 24 Hour last weekend.
With the sportscar program up and running, Kinoshita says that rallying is back on Toyota's agenda.
"Our final target is WRC programmes. We hope we are ready in 2014," Kinoshita said.
"We need to pick up our game. We need engines and group A homologations.
"The future is unknown but we need to prepare the rally project.
"We negotiated a lot with the FIA. To get back in WRC we need several steps.
"Because we stopped in 1999 and after that most of the people are gone there is no know-how inside the company.
"What we need is to prepare engines and homologate the chassis and build up our knowledge again. Then we are ready. I think we can only do one project at this moment."
Toyota's heritage in rallying goes back to the 1970s but the company really sprung to prominence on the world stage in the 1980s. It became a superpower of rallying in 1990 when the exceptional Carlos Sainz won the WRC in a Toyota Celica GT-Four. Sainz won again in 1992 while Juha Kankkunen and Didier Auriol supplied Toyota with WRC titles again in 1993 and 1994 respectively all three in a Celica Turbo four-wheel-drives.