Jacques Villeneuve gets Pepsi V8 drive at Townsville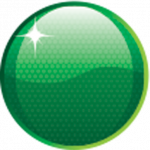 Jacques Villeneuve will make a return to the V8 Supercars Championship in the next event at the Sucrogen Townsville 400.
The 1997 Formula 1 world champion will drive the #51 Pepsi Max Crew Commodore VE, replacing Greg Murphy who continues to recover from surgery on his back.
It will be the French Canadian's second steer of a V8 Supercar, having competed in the Armor All Gold Coast 600 in 2010, partnering Paul Dumbrell in The Bottle-O Racing Ford Falcon.
Villeneuve's drive, at this point, is only for Townsville. The team has made no announcement on who will drive the Pepsi Max Commodore in the following events at Queensland Raceway and Sydney Motorsport Park while Murphy continues his recovery.
The team has indicated that it will design a special livery in honour of Villenueve's appearance.
Commenting from his home in Montreal, Villeneuve says that when he saw the vacant weekend in his schedule, he jumped at the chance.
"When this opportunity came up only one week ago, the stars all aligned and thankfully my commitments with the NASCAR Nationwide Penske Team in America and Porsche Super Car Events in Europe allowed me to grab the Pepsi Max Crew seat for the Townsville race in an instance," said Villeneuve.
"V8 Supercars is a spectacular race series and I had a great experience on the Gold Coast back in October 2010.
"I have checked out the whole Pepsi Max Crew Graffiti concept and it looks wild. I also understand if time permits that the guys are thinking about a specific livery for the Townsville race for me which will be cool.
"Like all drivers though, I am planning to first and foremost be competitive in the car as quickly as possible. Your championship is world class and I will be thrilled to do this Townsville race."
In last week's V8 event at Hidden Valley, Kelly Racing's endurance driver David Russell filled in for Murphy. Russell did not score a point over the weekend due to two incidents.
Team owner/driver Rick Kelly says that the entire sport will reap the benefits of his team's latest driver acquisition.
"It's not every day a decorated driver of Jacques calibre walks through your doors," Kelly said.
"His achievements at the highest possible levels of global Motorsport are huge. JVs upcoming drive with us is a win for everyone … all our staff, the sport, the V8 Supercars fan base in far North Queensland, and of course PepsiCo who have had a tough year with Greg's unfortunate back injuries disrupting their marketing programs. His driving and technical capabilities are sound and I have no doubt he will be quickly on the pace."
Villeneuve's achievements in international motorsport are hard to match. He won the 1995 CART Championship and the Indianapolis 500 before winning the 1997 F1 title. He is one of only three people to have achieved that feat, alongside greats Mario Andretti and Emerson Fittipaldi.
In recent times, Villenueve has competed in sportscar racing and NASCAR.
The Sucrogen Townsville 400 will be held on July 6-8.