Brad Jones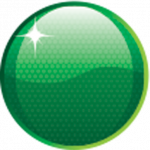 Brad Jones Racing has gone through a mixed 12 months – from race wins and fireball wrecks at Barbagallo Raceway last year, to the death of one of its 'family' members Jason Richards.
This year, BJR is turning heads, currently sitting ninth and 10th in the championship with the team's new recruit Fabian Coulthard and team stalwart Jason Bright.
According to team owner Brad Jones, the team has turned a corner, and with the introduction of Car of the Future around the corner, and the prospect of attracting a new manufacturer to the sport, the timing couldn't be better …
Jones spoke to Speedcafe.com's Grant Rowley in this week's Cafe Chat.
SPEEDCAFE: It has been a strong start to the year for BJR, I think you'd agree. FPR and Triple Eight have proven to be the benchmark, but beyond them, Stone Brothers Racing and your team look like the fastest 'teams' …
BRAD JONES: In my mind, we're back where we were 12 months ago, where we are competitive on a regular basis – and we've put a lot of hard work to get back to this point.
As you state, it is hard to fault Triple Eight or FPR at the moment, but we're chipping away at it and I'm pretty happy with our progress. We've gone through a lot of changes here, with the biggest one being moving the engineers around within the team. It has certainly reaped us rewards, and everything seems to be going well.
ED: Jason Bright's long-time race engineer Phil Keed has moved to work on Fabian Coulthard's entry, while Andrew Edwards has switched to Bright's Team BOC car.
SPEEDCAFE: Can you put your finger on why the switch has had such a positive effect?
JONES: It has worked for a lot of reasons, but most importantly, it has reinvigorated the guys. It was time for a change and it has made a difference to the team and we're back to what's important and that's making a car goes fast. The reward for that is what you see on the circuit. We're focused again and we're getting results.
SPEEDCAFE: Fabian Coulthard has been one of the most impressive drivers of the year, currently ninth in the title, and it could have been better if not for a few small things that have affected him …
JONES: Yeah, I feel for Fabian and his crew at the moment. They've had a couple of instances where they could have had a podium, and I think they probably deserve one by now. We got the drive-through penalty (Saturday's race on Hidden Valley), and we probably let him go a little bit hard on his last set of tyres at Hidden Valley. But fifth was a great result.
I feel his crew have done enough to warrant a podium, and they've been so close but haven't done enough to scoop the cup. I'm hoping that will change in the next couple of races.
SPEEDCAFE: Fabian joined BJR at the start of this year, effectively replacing Jason Richards, who was a close member of your family team. Has his speed, and the way he has fit in, surprised you?
JONES: It hasn't really surprised me. I felt he was going to perform well, but you never really know until you learn about somebody.
The things that have surprised me are that he is very calm, and race car drivers can go either way with that. He has a really good work ethic and he wants success, but above everything, he fits in really well. We couldn't ask for a better fit.
When we had JR (Jason Richards) here with Brighty, we were all just like family, and I'd say we're heading back in that direction. Fabian fits in really well. So, not a lot has surprised me.
He grabbed my attention for the first time when Bright won the Sunday race at Winton. They were on the same race strategy as us, and he hung onto Brighty for a long time. That made me certain he was going to be fast, it was then a matter for us to give him what he wants and see how all the personalities fit.
SPEEDCAFE: Lets talk about next year and beyond. Your team lacks support from any car manufacturer factory. First up, can you confirm that Holden Commodore body panels will be wrapped around your new Car of the Future chassis in 2013?
JONES: Yes. Our intention right now is to run Holden Commodores.
SPEEDCAFE: Secondly, you've had a history with support from manufacturers – as fully-fledged factory entries to minor support. How actively is BJR chasing factory backing for 2014?
JONES: We're definitely looking around, everyone should be, you'd be crazy not to. At the moment, we're the fastest non-factory teams in the field, so that obviously looks good.
I'd like to think that if someone is serious about coming in, we'd be the first port of call.
I wouldn't say that I'm spending hours and hours everyday on it, but it is something that we talk about pretty regularly, look into, make calls etc.
Right now, our aim is not to drop the focus on on current cars while we get ready for next season. That is consuming a lot of my time, as I look after the racing side of the operation. Kim (brother and co-owner) looks after the commercial side, and part of his brief is that he has to try and find a manufacturer.
As you say, we've had a fantastic run with a number of different manufacturers, but ideally, we'd love to stay with Holden. if they could find someway to support us, then that would be perfect. They are really good people, it's a good fit, we're getting good success for them. I'd be happy enough to stay, if they could help us a bit.
But for sure, we're looking around.
SPEEDCAFE: You play an active role as a V8 team owner, plus you're on the V8 Board and the V8 Commission. You'd have a pretty good insight into how V8 Supercars is placed to have more manufacturers come play the game. So, just to crystal ball, how many manufacturers do you think the sport can attract by 2014/15?
JONES: I'd like to think they'd be more than the three we'll have next year. We're in such tough economic times that the difference between a team with factory support, against the teams without it, is substantial. To even up the playing field, it makes good sense to entice a couple more manufacturers into the fold.
It's hard getting manufactuers getting into any sport. If they are going to be in a sport, then motorsport is a perfect one for them. They sell cars and it's a great opportunity for them to show their wares.
Down the road, I'd like to think that we can have anywhere from four to six manufacturers involved.
The big problem will be if that we get too many, like we saw in the British Touring Car Championship, not everybody can win a race and the manufacturers get a bit disillusioned. I think four to six is enough to get a bite of the pie and be involved in a very exciting part of motorsport.