BJR aims to be next in line for factory support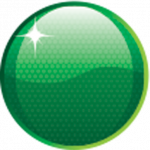 Brad Jones Racing's timely turn of speed has put it in a prime position to secure manufacturer backing, says team owner Brad Jones.
The Albury-based team currently sits ninth and 10th in the V8 Supercars Championship – the best placed outfit that operates with no backing from Holden or Ford.
The Jones team has a long history of driving and running factory entries. The team ran Audi's factory Super Tourers team in the mid-90s, before enjoying support from both Ford and Holden in the V8 Supercars era.
For the past two seasons, BJR has not had any factory support, but with the new-for-2013 technical regulations opening the doors for more manufacturers to join Holden, Ford and Nissan next year, Jones confirmed that he has spoken to new car makers, and suggests that the team's current form places them in a solid position to lure them to his family-owned operation.
"We're definitely looking around, everyone should be, you'd be crazy not to," Jones told Speedcafe.com.
"At the moment, we're the fastest non-factory teams in the field, so that obviously looks good.
"I'd like to think that if someone is serious about coming in, we'd be the first port of call."
In this week's edition of Cafe Chat, Jones spoke with Speedcafe.com about his team's fortunes this year and its plans for the future.
CLICK HERE for more with Brad Jones.