West Australian secures European F3 Open drive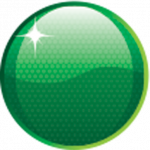 West Australian race car driver Jordan Oon has secured a deal to compete in the remaining rounds of the 2012 European Formula 3 Open season.
Oon, 22, will drive for Team West-Tec in a Copa-spec Dallara F308.
Originally from South Perth, West Australia, Oon has competed in the first two rounds of the season at the Algarve circuit in Portugal and the famous Nürburgring in Germany, scoring two class podium finishes.
This is Oon's first foray into European competition, following two years of part-time racing in Asia. In 2010, Oon was a race winner in Formula BMW Pacific. A year later, having taken the majority of the season off to study, he won the Formula Pilota China Master Final at Sepang in Malaysia.
The stint in Asia was Oon's comeback to motorsport after he broke his neck in a freak Formula Ford testing crash at Winton in 2008.
Oon says that his stint this year in Formula 3 Open is the best way for him to break into European competition.
"It's such a great feeling to make this step to Europe," Oon said.
"With things having gone so well in Asia, particularly as I was recovering from the crash at Winton, it seemed like moving to London was the logical next step.
"European Formula 3 Open is a great low-key way for me to test the waters here in Europe, spend plenty of time in a Formula 3 car, and properly assess my options for next season as I look to progress my career in this part of the world."
Oon's next outing will be at the classic Spa-Francorchamps circuit in Belgium this weekend.