V8 SuperTourers confirm date, format for Taupo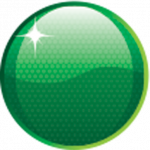 V8 SuperTourers has confirmed the date and the format for the category's first appearance at Taupo.
As first revealed by Speedcafe.com, the fifth round of the V8 SuperTourers will be held at Taupo on September 1-2, to be known as the Father's Day 400.
The Taupo event will be the first of three two-driver weekend, with a unique system in place for the category's inaugural 'enduro.'
The meeting will also be V8 SuperTourers biggest field to date, with two extra cars set to join the field for the event.
Practice on Saturday morning will comprise two one-hour sessions. In the first session, either regular driver or the assigned co-driver may drive the car, however, in the second session, only the co-driver is permitted on the track.
In the afternoon, two qualifying sessions, one for each driver, will be run with a short, 20 minute break in between. Each driver must complete a qualifying session and the time set by each driver will be their car's starting position for the two races on Sunday.
For the two races, each driver must each start a race before a compulsory driver swap between laps 30 and 40 occurs. Both races will be in excess of 200km and the teams can decide how much of that distance each driver completes within the defined 10 lap pit window. Teams will be permitted to change tyres, however, refuelling is prohibited.
V8 SuperTourers managing director Mark Petch says the unique format will be a bonus for fans.
"This will be a format that will give the public a chance to see both drivers in action in the car, and one which will put pressure on both drivers to put in a good qualifying lap," said Petch.
"It all adds to the excitement and the show and puts an emphasis on teams to make sure their second drivers are prepared and competitive, and not out there just to play a minor role.
"Both drivers must start a race, in their respective qualifying position, adding further to the excitement – plus, of course, there is the compulsory driver change, which is always one of the focal points of an endurance race.
"There are lots of new strategies for the teams and drivers to get their heads around, but there is going to be a huge amount of track time for the V8 SuperTourer cars and drivers, and what true petrol head Dad and his family wouldn't just love that!"
Taupo's Father's Day 400 is expected to have half a dozen Australian-based drivers compete, along with other highly-credentialed New Zealand stars.
Tickets will go on sale this week with weekend passes starting at $40. Organisers will also offer a GA upgrade along the bank on the back straight so that fans can watch from their cars.