Shannons Nationals turns 60 at Winton this weekend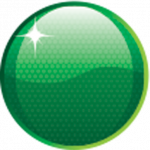 The Shannons Nationals presented by Hi-Tec Oils turns 60 at Winton Motor Raceway this weekend, celebrating its 60th round.
The Shannons Nationals concept was conceived in late 2005 after the demise of the PROCAR in 2004 and the defection of the Australian Motor Racing Championships from CAMS-santioned events to AASA. The championship were originally known as the CAMS Nationals and formed as a place for categories to compete at a national level on a professional program, with TV coverage and the potential to race in all corners of the country.
For the past seven years, the Nationals has hosted more than 15 different categories, representing every aspect of Australian Motorsport – from GT cars to open wheel, karts to production racers and open topped sports cars.
This weekend at Winton, three of the categories that took part in the first-ever round at Wakefield Park in March, 2006, will race at Winton this weekend.
Australian GT presented by Sargent Security, V8 Commodore Cup and Dial Before You Dig Saloon Cars raced at Wakefield six years ago and will do so at Winton on the weekend, joined by the Staff Solutions International Porsche GT3 Cup Challenge, Kumho V8 Touring Cars and Hi-Tec Oils Australian Swift Racing Series.
Series Director Rob Curkpatrick, who has been at the helm since the commencement of the championship, says he is pleased with the growth.
"It's been a great ride to see the Shannons Nationals grow and develop over nearly seven years and 60 events," Curkpatrick said.
"Each and every year the series grows with new categories and faces, but one of its major achievements has been the formation of a stable place for categories to compete affordably. The fact that so many categories that were with us at Round 1 and in the first are still racing is a testament to that.
"This season has seen the series expand further, with nine rounds scheduled. It's appropriate that Winton is the 60th round, too – it was a late addition to the series, but has embraced the concept – and the three rounds we have held here to date have all provided fantastic action. There should be more of that this weekend."
Curkpatrick said there was still more to come from the Shannons Nationals, with its long term future looking secure.
"More categories approach us to compete, and we are now adjusting round formats to suit the demand," he said.
"This year we have a Queensland Raceway blockbuster that features night racing, another big round at Phillip Island and so much more to come.
"It's with the support of great partners like Shannons, Hi-Te Oils, AVE, CAMS and everyone else that has contributed that has made it successful and will continue to do so for another 60 rounds, and more."
Nearly 100 cars will compete across the six categories this weekend, with action commencing on Friday with private practice, before qualifying and racing is held on Saturday and Sunday.