James Brock switches to Mosler for Winton GT round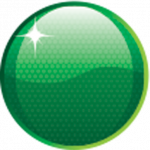 James Brock has been forced to switch from his regular Erebus Drillpro Racing Mercedes-Benz SLS AMG GT3 to a Mosler MT-900 for the third round of the Australian GT Championship at Winton this weekend.
With the silver machine out of action after his shunt at the previous round at Phillip Island, Brock will attempt to bridge Klark Quinn's eight point championship lead aboard a Mosler MT-900, owned by Rod Salmon.
Erebus Racing will supply personnel and 'infrastructure support' to Brock's effort this weekend.
"The damage to the Erebus Drillpro Racing SLS was just too much to have fixed in time," said Erebus Racing team manager Ryan Maddison.
"We were putting our best effort in to have it done and AMG Customer Sports in Germany have been an unbelievable help, but the turnaround time between the events has just been too short."
Parts have been flown in from AMG Customer Sports in Germany and work has started on repairing the car in time for Eastern Creek in July.
The Mosler option will allow Brock to continue chasing the championship, having placed second in the second race at Clipsal and second in Phillip Island's opening race.
Brock is determined not to have his crash in the damp track in Race 2 at the Island track set him back.
"It's not ideal having to run another car, but thanks to Drillpro, Rod Salmon and Erebus Motorsport we are able to do that," said Brock.
"The SLS will be back, but to have this opportunity is great. We're right in the Championship hunt and want to stay that way."
Brock's Erebus team-mate Peter Hackett will be at Winton in his regular Mercedes-Benz SLS AMG GT3.
The Australian GT Championship is one of the lead categories for the Shannons Nationals at Winton this weekend. CLICK HERE for entry lists for all six racing championships and series competing.