ENTRY LISTS: Shannons Nationals at Winton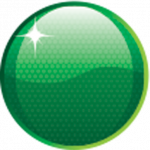 Nearly 100 race cars from six different categories will compete at Winton Motor Raceway in the fourth round of the Shannons Nationals Motor Racing Championships this weekend.
The Shannons Nationals celebrates its 60th round this weekend. CLICK HERE for Speedcafe.com's previous story.
Headlining the event is the Kumho Tyres Australian Touring Car Series, which boasts its largest-ever grid.
A total of 21 cars have entered for the round, surpassing the previous record mark of 20 runners at Wakefield Park and Phillip Island last year.
The most notable addition to the field to the Touring Car Series is 2010 V8 Touring Car champion Tony Evangelou, who makes his return in a Ford Performance Racing-built Falcon.
Evangelou won the Winton round the last time the series competed at Winton, though his been sidelined in 2012 due to a delay in engine component supply.
Queenslander Lyle Kearns will make his Kumho Series debut at Winton. Kearns' Paul Morris Motorsport-built VY Commodore was formerly a Sirromet Wines Commodore driven by Paul Morris, Fabian Coulthard, Steve Ellery and Alan Gurr in the V8 Supercars Championship.
Sydney-based driver Jim Pollicina leads the series by 27-points over teenage sensation Josh Hunter coming into the round, with South Australian Michael Bartsch third and former champ Chris Smerdon, who won the last round at Mallala in South Australia, fourth.
The third round of the Australian GT Championship features a strong field of 20 cars, with some teams electing to enter two drivers. Those extra drivers includes the likes of two-time Bathurst 1000 winner John Bowe, V8 Supercars enduro star Cameron McConville and Formula 3 champion James Winslow.
Porsche GT3-R driver Klark Quinn leads the championship but will face stiff competition from the likes of Round 2 winner greg Crick (Dodge Viper) and the Erebus Racing duo of Peter Hackett and James Brock, driving their Mercedes.
In the Porsche Staff Solutions International GT3 Cup Challenge, it will be hard to pick a winner amongst the 17 car field. Victorian Kane Rose won the last round at Phillip Island and currently leads the title.
Porsche Centre Brighton driver Fraser Ross heads to the round with extra responsibilities, having become  an official ambassador for Make-A-Wish Australia.
"It was an opportunity that I graciously accepted," said Fraser, who will treat some children to hot laps at Winton on Friday.
"I'm proud to be affiliated with one of Australia's leading children's charities who grant the cherished wishes of seriously ill children, particularly in light of the amazing opportunities I have had in my racing career."
In the Dial Before You Dig Australian Saloon Car Series, Matt Lovell and Simon Tabinor stand head and shoulders above the pack, sitting almost 80 points clear of third placed Robert Lonie.
The Australian Commodore Cup has just six cars entered for its two driver Ashley Cooper Memorial Winton endurance race. Commodore Cup will have two 45 minute races, one each on Saturday and Sunday.
The Hi-Tec Oils Australian Swift Racing Series has an improved field of nine entries.
See below for the complete entry lists for this weekend's Shannons Nationals at Winton.
Kumho Tyres Australian Touring Car Series
| | | | | |
| --- | --- | --- | --- | --- |
|  # | SPONSOR | DRIVER | State | VEHICLE |
| 2 | Pacemaker/Trik Trailers | Bruce Heinrich | SA | Ford Falcon AU |
| 3 | Fernandez Motorsport | Josh Hunter | NSW | Ford Falcon BA |
| 5 | Forpark Australia | Matthew Hansen | WA | Commodore VZ |
| 6 | Valley Longwall Int'l/Werner Eng | Nathan Garioch | Qld | Commodore VY |
| 7 | McDonalds/Martini Racing | Jim Pollicina | NSW | Commodore VZ |
| 10 | Finance Ezi | Maurice Pickering | Qld | Ford Falcon BA |
| 13 | Vendetta Tyres | Bobby Jane | Vic | Ford Falcon BA |
| 15 | Bowden Homes | Shawn Jamieson | SA | Commodore VZ |
| 17 | Kustom Workz | Shane Hunt | Qld | Ford Falcon AU |
| 20 | TASCCO Racing-501 | Tony Evangelou | Vic | Ford Falcon BA |
| 22 | SA Tractors | Isidoro Ambrosio | WA | Commodore VZ |
| 23 | Valley Longwall Int'l/Werner Eng | Justin Garioch | Qld | Ford Falcon BA |
| 25 | Carrington Equipment Grp | Michael Hector | NSW | Ford Falcon BA |
| 28 | MW Motorsport | Morgan Haber | Qld | Ford Falcon BA |
| 39 | Vectra Corp/Lubrimaxx | Chris Smerdon | SA | Ford Falcon BA |
| 46 | Premium Showers & Robes | Paul Pennisi | Vic | Commodore VY |
| 50 | CEG Rental | Mark Shepherd | Vic | Ford Falcon BA |
| 51 | IR Yeing Transport/Truck Factory | Ian Yeing | SA | Commodore VZ |
| 57 | K Motorsport | Lyle Kearns | Qld | Commodore VY |
| 81 | Bartsch Homes | Michael Bartsch | SA | Ford Falcon BA |
| 98 | MacArthur Truckserve | Aaron Tebb | NSW | Commodore VZ |
Australian GT Championship
| | | | | |
| --- | --- | --- | --- | --- |
|  Car # | CL | SPONSOR | DRIVER | VEHICLE |
| 1 | Champ | Network Clothing | Mark Eddy | Audi |
| 2 | Trophy | Supaloc Racing | Andrew Taplin | Lamborghini |
| 5 | Champ | Supaloc Racing | Kevin Weeks | Ford GT40 |
| 6 | Champ | One World Bar | Rod Salmon | Mosler |
| 7 | Champ | Alamoana.com.au | Martin Wagg | Aston Martin |
| 8 | Champ | Maranello Motorsport | Nick O'Halloran / Cameron McConville | Ferrari |
| 11 | Champ | VIP Petfoods | Tony Quinn | Ferrari |
| 12 | Champ | VIP Petfoods | Klark Quinn | Porsche |
| 14 | Champ | Peter Conroy Motorsport | Peter Conroy / James Winslow | Audi |
| 21 | Chall | Boylan Group | Peter Boylan | Porsche |
| 23 | Champ | JBS | Roger Lago | Lamborghini |
| 29 | Champ | Trofeo Motorsport/Pirelli | Jim Manolios / Rod Wilson | Corvette |
| 38 | Champ | Alamoana.com.au | Ben Eggleston | Aston Martin |
| 62 | Champ | Erebus Racing | James Brock | Mercedes |
| 63 | Champ | Erebus Racing | Peter Hacket | Mercedes |
| 67 | Champ | Sargent Security | Paul Morriss | Aston Martin |
| 71 | Trophy | Equity-One Mortgage | Dean Koutsoumidis | Lamborghini |
| 75 | Champ | Mopar Performance | Greg Crick | Dodge Viper |
Staff Solutions International GT3 Cup Challenge
| | | | | |
| --- | --- | --- | --- | --- |
| # | SPONSOR | DRIVER | State | VEHICLE |
| 4 | Grove Group | Stephen Grove | VIC | Porsche 911 GT3 Cup |
| 5 | Auto One/Valvoline/Nova | Adam Marjoram | WA | Porsche 911 GT3 Cup |
| 6 | GaP Solutions/Brice Australia | John Goodacre | SA | Porsche 911 GT3 Cup |
| 8 | Creative Colour | Jeff Bobik | VIC | Porsche 911 GT3 Cup |
| 12 | Odgcorp Motorsport | Brent Odgers | VIC | Porsche 911 GT3 Cup |
| 17 | Wallerawang Engineering | Philip Woodbury | NSW | Porsche 911 GT3 Cup |
| 24 | Boylan Group/Cairns Plaza | Peter Boylan | NSW | Porsche 911 GT3 Cup |
| 26 | Pipeline Plant hire | John Modystach | NSW | Porsche 911 GT3 Cup |
| 31 | Boston Kennedy | Jon Trende | VIC | Porsche 911 GT3 Cup |
| 34 | GT3 Factory | John Morriss | VIC | Porsche 911 GT3 Cup |
| 38 | Melbourne's Cheapest Cars | Kane Rose | VIC | Porsche 911 GT3 Cup |
| 55 | Premium Wealth | Robert Knight | QLD | Porsche 911 GT3 Cup |
| 62 | Copyworld | Michael Almond | SA | Porsche 911 GT3 Cup |
| 65 | Porsche Centre Brighton | Fraser Ross | VIC | Porsche 911 GT3 Cup |
| 73 | Exclusive Bodywerks | Terry Lawlor | NSW | Porsche 911 GT3 Cup |
| 80 | sellmycastle.com.au | Andrew Menzies | VIC | Porsche 911 GT3 Cup |
| 88 | Malibu Boats | Xavier West | NSW | Porsche 911 GT3 Cup |
Dial Before you Dig Australian Saloon Car Series
| | | | | |
| --- | --- | --- | --- | --- |
|  Car # | SPONSOR | DRIVER | State | VEHICLE |
| 1 | Batteries Direct | Matthew Lovell | SA | AU Falcon |
| 3 | Australian Crash | Josh Kean | SA | VT Comm |
| 5 | Coffey Ford | Andrew Nowland | Vic | AU Falcon |
| 7 | NIPPY'S | Sam Milton | SA | AU Falcon |
| 9 | Silkgate Group | Ian Chivas | NSW | AU Falcon |
| 12 | Rebelle Racing | Rebecca Drummond | Vic | EA Falcon |
| 14 | Eurostar Diesel P/L | Simon Tabinor | Vic | VT Comm |
| 15 | Wayne Patten | Wayne Patten | Qld | VT Comm |
| 16 | Kleenduct Australia P/L | Harley Phelan | Vic | VT Comm |
| 27 | Transley Solutions | Luke Westall | NSW | AU Falcon |
| 31 | Gilbert Motor Bodies | Robert Lonie | SA | VT Comm |
| 38 | Blackwell Race Engines | Gavin Ross | Vic | VT Comm |
| 41 | Dial Before You Dig | Mark Primmer | NSW | AU Falcon |
| 42 | Dial Before You Dig | Dennie Rumble | NSW | AU Falcon |
| 46 | Premium Showers & Robes | Shaun Woodhouse | Vic | VT Comm |
| 48 | STR Truck Bodies | Matthew Palmer | Vic | VT Comm |
| 50 | Glider City Motel Benalla | Cameron Moss | NSW | AU Falcon |
| 51 | Casey Accident Repairs | Travis Lindorff | Vic | VT Comm |
| 62 | Bridge Model Cars | Mark Bryan | SA | EB Falcon |
| 65 | DTM Builders | Darren Saddington | Vic | VN Comm |
| 66 | Brady's Truck & Auto | Aaron Paterson | Vic | VN Comm |
| 70 | salooncars.net.au | Kelli Stephens | Vic | AU Falcon |
| 71 | Betta Calibrations | Brett Campbell | Vic | AU Falcon |
| 77 | Legend Homes | Phil Gray | Vic | EA Falcon |
| 82 | Davey Metal Industries | Geoff Brown | Vic | AU Falcon |
Australian Commodore Cup Series
| | | | | |
| --- | --- | --- | --- | --- |
| # | SPONSOR | DRIVER | State | VEHICLE |
| 1 | Donut King | Adam Beechey | Tas | VS Comm |
|   | | Dean Crosswell | Qld | |
| 6 | | Matthew Hayes | Vic | VS Comm |
|   | | Nick Parker | Vic | |
| 20 | Paint Max | Danny Russo | NSW | VS Comm |
|   | | Dennis Pana | | |
| 58 | Beeps Auto  Parts | Jordan Symes | Vic | VS Comm |
|   | | Steve Courtis | Vic | |
| 88 | Aerial Motors | Chris Stevenson | Vic | VS Comm |
|   | | Brett Holdsworth | Qld | |
| 99 | Southern Star Windows | Ross McGregor | Vic | VS Comm |
|   | | Geoff Emery | Vic | |
Hi-Tec Oils Swift Australian Racing Series
| | | | | |
| --- | --- | --- | --- | --- |
|  # | SPONSOR | DRIVER | State | VEHICLE |
| 1 | Achilles Radials | Allan Jarvis | Qld | Swift Sport |
| 3 | Bartercard | Dale Corbett | NSW | Swift Sport |
| 5 | Hahndorf Old Mill | Adam Brand | NSW | Swift Sport |
| 17 | BVC Racing | Rob Jarvis | NSW | Swift Sport |
| 97 | Activfrieght | Damian Ward | Qld | Swift Sport |
| 62 | MGM | Reece Murphy | Qld | Swift Sport |
| 73 | Formula Tech | Brett Stewart | WA | Swift Sport |
| 84 | Haber Excavations | Brooke Leech | Qld | Swift Sport |