PIRTEK POLL: Who is the best ATCC/V8 commentator of all time?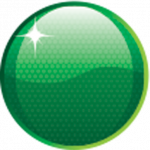 Who is the best Australian Touring Car/V8 Supercars 'anchor' commentator of all-time?
It's a question being posed to you – Speedcafe.com's loyal readers – in this week's Pirtek Poll.
Over the years, television broadcasting of Australian motorsport has copped its fair share of bashing from the couch potatoes – with complaints ranging from the callers themselves to time delays and broadcasting quality.
But the facts are, motorsport fans currently get a pretty good deal. Live coverage of V8 Supercars anywhere in Australia, and an unprecedented amount of it.
And next year and beyond, the new TV deal is likely to see an even better deal, with TV rights currently up for grabs as Network Seven's six-year deal comes to an end.
Australia has seen a great range of lead callers over time, including the dryness of Evan Green, the speedway-style, blow-by-blow commentary of Mike Raymond, to the technical slickness of Neil Crompton.
So, who is your favourite? Vote now, below …