Holden and Ford COTFs go their separate ways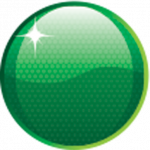 The Car of the Future prototypes have lived together for the past nine months, but now, they have gone their separate ways.
The Holden and Ford cars, built by V8 Supercars to the new rules specification that will be introduced to the category next year, will reside in different parts of Melbourne over the coming weeks.
The Holden Commodore VE II is now at Holden's headquarters in Port Melbourne where it is being used to develop the aerodynamics package for the all-new VF, set to hit Australian roads mid next year.
The introduction of the road-going and the race version of the VF Commodore is yet to be confirmed.
CLICK HERE for Speedcafe.com's past story on the VF Commodore's introduction to V8 Supercars in 2013.
Meanwhile, the Ford Falcon FG prototype is having a more relaxed time, sitting in the foyer of Ford Performance Racing's headquarters in Campbellfield, Victoria.
The static display will allow Ford employees and fans to 'touch and feel' the new car.
Ford's group manager for motorsport sponsorship and events Graham Barrie confirmed that the car was offered to the factory team to give visitors an insight into the future of the sport.
"It's in the foyer at the shop at the front for public viewing and it's open to public to go and have a look at," Barrie told Speedcafe.com.
"It's a huge opportunity for V8 Supercars to promote the future of the sport. We have a massive change coming up, and anything we can do to help that is a good thing."
Both Barrie and FPR team principal Tim Edwards confirmed that the car is for 'static display' only and is not available to its technical and engineering team members.
The two prototypes will be reunited in the coming month for further aerodynamic and component testing.
CLICK HERE for more on V8 Supercars recent change to the testing plans for the 'team's' Car of the Future examples.