Ford remains undecided on motorsport commitment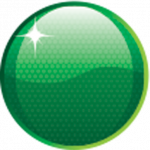 The Ford Motor Company's financial contribution to its V8 Supercars teams remains undecided, with no announcement expected in the short-term.
Ford is yet to lock away its 2013 deals for current teams Stone Brothers Racing, Dick Johnson Racing and Tony D'Alberto's single car entry.
Teams Championship leader Ford Performance Racing – the blue oval's official factory team – is the only team that holds a guarantee of Ford backing beyond this season. FPR's deal expires at the end of next year.
The decision of which Ford teams are financially backed, and how much they get, is a crucial one. Not only are the teams looking for maximum investment with the introduction of the category's new technical regulations in 2013, but Ford is currently contending with a sliding share of the new car market.
Ford's group manager for motorsport sponsorship and events Graham Barrie says that there is no plans yet to formalise its V8 Supercars sponsorship plans.
"We're still reviewing next year's plan, so there's no decision one way or another yet," Barrie told Speedcafe.com.
"As far as I'm aware, the teams are all proceeding with their Falcon builds. We are facilitating with the build of the cars, but there's nothing to announce at this point."
The downturn of road car sales across all of Ford's leading lines has seen the blue oval slip to fifth on the Australian new cars sales charts (for January-June 2012) behind Toyota, Holden, Mazda and Hyundai.
Barrie says that the sales fall is providing his role with challenges.
"It's a matter of balancing what's going on in the market, and everything we do is geared towards that," he said.
"It continues to be a challenge. Ford is spending plenty of money investing in product, but the market certainly isn't as robust for large cars. Holden is in the same boat – we're both down about 25 percent on domestic large car production this year. It's certainly a challenge."
Barrie, who started in his role as Ford's motorsport manager in February, says he is unsure when a final decision will be made.
"I don't know, is the short answer. It's just the normal process where we review assets," he said.
"It's one area of many that we support and we're reviewing, like we do with everything.
"For myself, I'm still learning how it all works in this part of the business. Things like this just take time."