GRM confirms Holden Commodore entries for 2013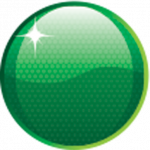 Garry Rogers has confirmed that his Fujitsu Racing team will enter the 2013 V8 Supercars Championship in Holden Commodores.
The former Bathurst 1000 winning team has campaigned Commodores since it started in V8 Supercars in 1996, but lost official financial backing from Holden four years ago. GM Holden has restricted its financial input to just two teams – the Holden Racing Team and Triple Eight Race Engineering.
Earlier this year, Rogers was in talks with Chrysler, attempting to lure the American-based manufacturer into the sport for next year to coincide with the introduction of V8 Supercar's new Car of the Future technical regulations.
That talk with Chrysler, for now, has died off, and Rogers says that his Fujitsu-backed team will continue in its trusty Holden Commodore body shape, powered by Walkinshaw Racing engines in 2013.
"Yes, we'll run Holdens next year, unless something changes really quickly," Rogers told Speedcafe.com.
"At this point in time, it would be very difficult to go any other way and still meet the deadline.
"It is a little bit of a pain (starting COTF with Holden and potentially switching in 2014), but if you're involved in any competitive industry, whether it's sport or business, there's always a bit of pain. You've just got to tolerate it and do the best you can."
Rogers admits that the deal with Chyrsler was close to becoming reality, but is now looking at other ways to attract a new manufacturer to the sport.
"It was close. Very close," he said.
"Chrysler was very keen to do it, and it was healthy dialogue all the way through it, but the commercial reality was that it was not a financial possibility at this point in time.
"We are still speaking to them and others, but the fact is, at this point, it would be very difficult for us to run anything other than Holdens next year, considering our contractual obligations to Walkinshaw Racing with our engine deal.
"For next year, we have to be fully loaded and ready to go, regardless of the make of car."
Fujitsu Racing had an indifferent meeting at Hidden Valley Raceway over the weekend, with Michael Caruso scoring the team's highlight – a solid fourth in Sunday's 200km race.
Caruso qualified fifth but stalled at the start and was lucky not to be collected from behind. Using smart pit strategy and a faultless driving performance, Caruso worked his way back up to his best individual result of the season.
"While it wasn't a stunning result, it was a pretty reasonable weekend result," Rogers said.
"Michael drove very well, and the boys did some very smart pit work."
CLICK HERE for Speedcafe.com's complete race report from Sunday at Hidden Valley.
The next event on the V8 Supercars Championship schedule will be held at the Sucrogen Townsville 400 in North Queensland in three weeks time.