Frosty lends hand to Townsville billy carters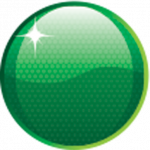 Mark Winterbottom has passed on some hints and tips to one of the young teams entering this Sunday's inaugural Speedcafe.com Billy Cart Dash.
The Orrcon Steel Ford Performance Racing driver met with three youngsters, offering them insights to race craft, driving styles and motivation on striving to achieve their best.
Winterbottom, who scored two podium positions at Hidden Valley Raceway last weekend, spoke with Sam Toulson, 11, Tim Englart, 12, and Josh Englart, 9, all of whom will be involved in the Billy Cart Dash, to be held this Sunday down Burke St in Queens Park.
'Frosty' says that while the kids are treating the race competitively, he understands the importance of the fundraising element.
"Variety is a fantastic charity and especially now after becoming a father I can see what a great job they do and why it is so important to support them," Winterbottom said.
"It's great to see the kids out and having fun, its not just about the race, it's about building the billy cart and being part of a team.
"Townsville has really taken ownership of this event, and I think above all the participants are going to have a great time and raise money for a very deserving cause.
"It's amazing how much time and effort have gone into these carts, I have been giving the kids some tips which will hopefully help them on the big day."
The Speedcafe.com Townsville Billy Cart Dash will be held this Sunday (June 24) in the name of raising money for Variety – the children's charity for sick, disadvantaged and special needs children.