Earnhardt Jr breaks drought with first win in four years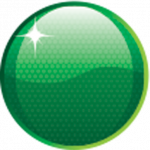 Dale Earnhardt Jr has taken his first NASCAR Sprint Cup win in four years, winning at Michigan.
Earnhardt Jr's victory is 143 races in the making, and ironically, his last win came at Michigan in 2008.
Reigning NASCAR champion Tony Stewart finished second, ahead of Matt Kenserth, Greg Biffle, Jimmy Johnson, Jeff Gordon, Clint Bowyer and Juan Pablo Montoya, who matched his best finish of 2012, taking eighth.
Australian pole-sitter Marcos Ambrose finished ninth, having shown a good turn of speed over the race but lost track position with some strategy calls.
"We will take the top 10 but we had a great car today and we lost a little bit of track position and it hurt us there," Ambrose said.
"I am proud of my Stanley team. We led some laps and looked good up there. It was a strong day for us, not quite what we wanted, but we will take it and move along to Sonoma."
Kevin Harvick rounded out the top 10.
The next round of the NASCAR Sprint Cup will be held at Sonoma.
Results, Michigan
| | | | | | | | | |
| --- | --- | --- | --- | --- | --- | --- | --- | --- |
| FIN | ST | CAR | DRIVER | MAKE | SPONSOR | PTS/BNS | LAPS | STATUS |
| 1 | 17 | 88 | Dale Earnhardt Jr. | Chevrolet | Diet Mtn. Dew / The Dark Knight Rises / National Guard | 48/2 | 200 | Running |
| 2 | 8 | 14 | Tony Stewart | Chevrolet | Office Depot / Mobil 1 | 43/1 | 200 | Running |
| 3 | 6 | 17 | Matt Kenseth | Ford | Ford EcoBoost | 42/1 | 200 | Running |
| 4 | 3 | 16 | Greg Biffle | Ford | 3M / Rite Aid / Nexcare | 41/1 | 200 | Running |
| 5 | 10 | 48 | Jimmie Johnson | Chevrolet | Lowe's | 39/0 | 200 | Running |
| 6 | 28 | 24 | Jeff Gordon | Chevrolet | DuPont | 39/1 | 200 | Running |
| 7 | 13 | 15 | Clint Bowyer | Toyota | 5-hour Energy | 38/1 | 200 | Running |
| 8 | 21 | 42 | Juan Montoya | Chevrolet | Target | 37/1 | 200 | Running |
| 9 | 1 | 9 | Marcos Ambrose | Ford | Stanley | 36/1 | 200 | Running |
| 10 | 2 | 29 | Kevin Harvick | Chevrolet | Budweiser Folds of Honor | 34/0 | 200 | Running |
| 11 | 42 | 99 | Carl Edwards | Ford | Fastenal | 33/0 | 200 | Running |
| 12 | 16 | 56 | Martin Truex Jr. | Toyota | NAPA Auto Parts | 32/0 | 200 | Running |
| 13 | 25 | 2 | Brad Keselowski | Dodge | Miller Lite | 32/1 | 200 | Running |
| 14 | 19 | 1 | Jamie McMurray | Chevrolet | McDonald's | 31/1 | 200 | Running |
| 15 | 5 | 39 | Ryan Newman | Chevrolet | U.S. Army | 29/0 | 200 | Running |
| 16 | 31 | 47 | Bobby Labonte | Toyota | Charter | 28/0 | 200 | Running |
| 17 | 15 | 43 | Aric Almirola | Ford | Medallion Financial | 27/0 | 200 | Running |
| 18 | 32 | 83 | Landon Cassill | Toyota | Burger King | 26/0 | 200 | Running |
| 19 | 20 | 22 | AJ Allmendinger | Dodge | Shell / Pennzoil | 25/0 | 200 | Running |
| 20 | 24 | 13 | Casey Mears | Ford | Valvoline NextGen | 24/0 | 200 | Running |
| 21 | 33 | 31 | Jeff Burton | Chevrolet | Caterpillar | 24/1 | 200 | Running |
| 22 | 18 | 27 | Paul Menard | Chevrolet | Menards / Duracell | 22/0 | 200 | In Pit |
| 23 | 38 | 34 | David Ragan | Ford | Front Row Motorsports | 21/0 | 200 | Running |
| 24 | 22 | 33 | Austin Dillon | Chevrolet | American Ethanol | 0 | 198 | Running |
| 25 | 36 | 36 | Dave Blaney | Chevrolet | SealWrap | 20/1 | 198 | Running |
| 26 | 39 | 93 | Travis Kvapil | Toyota | Burger King | 18/0 | 197 | Running |
| 27 | 35 | 38 | David Gilliland | Ford | Long John Silver's | 18/1 | 197 | Running |
| 28 | 12 | 78 | Regan Smith | Chevrolet | Furniture Row Racing | 16/0 | 197 | Running |
| 29 | 14 | 55 | Mark Martin | Toyota | Aaron's Dream Machine | 16/1 | 195 | In Pit |
| 30 | 26 | 51 | Kurt Busch | Chevrolet | Phoenix Construction Services | 14/0 | 194 | Running |
| 31 | 40 | 32 | Ken Schrader | Ford | Federated Auto Parts | 13/0 | 193 | Running |
| 32 | 34 | 18 | Kyle Busch | Toyota | Snickers | 12/0 | 157 | Running |
| 33 | 4 | 5 | Kasey Kahne | Chevrolet | Farmers Insurance | 11/0 | 151 | In Pit |
| 34 | 11 | 11 | Denny Hamlin | Toyota | FedEx Office | 10/0 | 132 | In Pit |
| 35 | 9 | 20 | Joey Logano | Toyota | The Home Depot | 9/0 | 125 | In Pit |
| 36 | 41 | 10 | Tony Raines | Chevrolet | Tommy Baldwin Racing | 8/0 | 68 | In Pit |
| 37 | 43 | 249 | J.J. Yeley | Toyota | America Israel Racing / JPO Absorbents | 8/1 | 67 | In Pit |
| 38 | 27 | 98 | Michael McDowell | Ford | Presbyterian Healthcare System | 6/0 | 41 | In Pit |
| 39 | 29 | 119 | Mike Bliss | Toyota | Humphrey Smith Racing | 0 | 35 | In Pit |
| 40 | 37 | 87 | Joe Nemechek | Toyota | AM / FM Energy Wood & Pellet Stoves | 0 | 32 | In Pit |
| 41 | 23 | 23 | Scott Riggs | Chevrolet | North Texas Pipe | 3/0 | 27 | In Pit |
| 42 | 30 | 26 | Josh Wise * | Ford | MDS Transport | 2/0 | 9 | Out of Race |
| 43 | 7 | 21 | Trevor Bayne | Ford | Motorcraft / Quick Lane Tire & Auto Center | 0 | 7 | Out of Race |