Adam Hughes leads Kosmic domination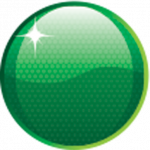 JAM Racing's Adam Hughes led a Kosmic domination of the Pro Light (KF1) category at Round Three of the Castrol EDGE CIK Stars of Karting Series in Ipswich on Sunday.
Hughes, who broke through to claim his first round win since he won on debut in the final round of the 2010 series, shared the spoils on the podium with the champions of the past two years – Cian Fothergill and Jake Spencer.
Fothergill's drive from the back of the field to claim the runner-up placing, after suffering a mechanical failure in the opening final, was an impressive one while Spencer's consistent run continued to claim third spot.
Daniel Rochford maintained the championship lead with a fourth placing, however his lead is now reduced to a mere three points. Harrington Doyle Racing's Brooke Topp secured a career best finish in fifth – making it an all Kosmic kart Top Five.
In the Pro Gearbox (KZ2) ranks, the chassis changes by both Tyler Greenbury (CRG) and John Grother (Energy) paid dividends. Grother broke through to claim the first main event win of his illustrious career in final one while Greenbury took out the second 25-lap final.
"I couldn't be happier with the debut of the CRG kart, I knew we had to fight hard given the pace that Johnny Grother showed to win the opening final. I knew that needed to get the lead as soon as possible and then protect it so I could control the race," said Greenbury, who today flies out to Italy to compete in an event this weekend.
Matt Wall joined Greenbury and Grother on the podium when he claimed his second straight runner-up placing.
Vodafone-backed Tony Kart driver Chris Hays finished fourth, enough to move him into the championship lead, while Lee Mitchener's pole position, heat wins and fifth placing for the round made it an impressive debut with the Formula K Australia team.
In the Pro Junior (KF3) ranks Canberra driver Cameron Hill won his second straight round, and as a consequence now leads the championship standings ahead of Jake Coleman who finished third. Top Gun Racing's Joseph Burton-Harris finished second.
Western Australian Kurt Kostecki was super impressive across the weekend aboard his Tony Kart to claim a career-best third and fourth in the two main events.

2012 CIK Stars of Karting Series
presented by Castrol EDGE
Round Three – Ipswich, NSW
RESULTS – Top Five
Pro Light (KF1)
1. Adam Hughes (Kosmic/IAME)
2. Cian Fothergill (Kosmic/IAME)
3. Jake Spencer (Kosmic/IAME)
4. Daniel Rochford (Kosmic/IAME)
5. Brooke Topp (Kosmic/IAME)
Pro Gearbox (KZ2)
1. Tyler Greenbury (CRG/Maxter)
2. Matthew Wall (BRM/TM)
3. John Grother (Energy/TM)
4. Chris Hays (Energy/TM)
5. Lee Mitchener (Formula K/TM)
Pro Junior (KF3)
1. Cameron Hill (Top kart/Vortex)
2. Joseph Burton-Harris (Exprit/Vortex)
3. Jake Coleman (CRG/Vortex)
4. Kurt Kostecki (Tony Kart/Vortex)
5. Jaxon Evans (RK Kart/Vortex)
CHAMPIONSHIP POINTS
Top Ten After Round 3 of 5
PRO LIGHT (KF1)
1. Daniel Rochford 383
2. Adam Hughes 380
3. Cian Fothergill 358
4. Jake Spencer 347
5. Joseph Mawson 335
PRO GEARBOX (KZ2)
1. Chris Hays 369
2. Jason Pringle 364
3. Tyler Greenbury 359
4. Kyle Ensbey 357
5. Lee Mitchener 311
PRO JUNIOR (KF3)
1. Cameron Hill 396
2. Jake Coleman 374
3. Joseph Burton-Harris 362
4. Brock Plumb 340
5. Thomas Randle 309