Magro wins SuperPrix as title rivals collide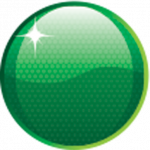 John Magro has taken out the City of Darwin F3 SuperPrix at Hidden Valley after a collision between Chris Gilmour and James Winslow took the two title rivals out of contention.
Magro had won race two earlier in the day, but was running third in the closing stages of the 14 lap feature when the leading pair collided.
Gilmour had a run on Winslow down Hidden Valley's 1.1km main straight, and took advantage of an almost Dallara-sized hole left open on the inside at Turn 1 – but the hole closed rapidly and the pair made side-to-side contact.
Winslow was forced off the track and while Gilmour assumed the lead briefly, a charging Magro slipped past the damaged #1 car a few corners later to take a surprise win.
Gilmour finished second with damaged steering while Steel Guiliana was an excellent third.
With deranged rear suspension, Winslow limped to a distinctly unimpressed fifth place and was seething post race.
While the Winslow/Gilmour incident is set to be investigated by the stewards, Magro described his day as 'amazing'.
"It's about time, it has taken a long time to put this together but today has just been amazing," said Magro after receiving his trophy by 1980 Formula 1 World Champion, Alan Jones.
"I spent the early part of my race conserving my tyres and looking after the car because I had a feeling that those two (Winslow and Gilmour) would do something. It was all pretty aggressive so I just sat back.
"When I saw them come together I thought 'you beauty' and was able to get past. I knew it would happen.
"It's a brilliant weekend and a brilliant event. We love coming to Darwin and I love it even more after this!"
Reigning Australian Formula Ford Champion Cameron Waters impressed on his F3 debut, finishing fourth in today's feature and third in the earlier sprint race held Sunday morning.
Lockie Marshall meanwhile made a stunning debut Formula 3 performance this weekend, taking out the honours in the Forpark Australia F3 National Class competition in his Dallara–Renault.
He led home a resurgent Ben Gersekowski in the feature race; however Hayden Cooper continues to lead the class battle over his Queensland teammate from BF Racing.
Chris Gilmour set a new Formula 3 Hidden Valley lap record, the new benchmark standing at 1m06.0091s.
This weekend's results have closed the margin between the leaders at the top of the Gold Star championship table, Winslow leaving Darwin with a reduced 32-point margin over Gilmour. Magro moves to third in the championship, with 88 points.