Harris wins as Jane rolls over at Hidden Valley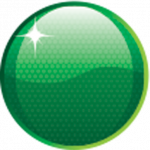 Ryal Harris has secured the round victory of the Auto One V8 Ute Racing Series – protected by Armor All at Hidden Valley Raceway today.
The result, his fourth podium for the year, has pushed him into second position in the ENZED drivers Championship, only eight points behind leader Nathan Pretty.
Harris finished on equal round points with David Sieders, with Harris winning on a countback after a higher finishing position in the final race.
The weekend, however, might not be remembered for Harris' breakthrough round win. Bob Jane T-Mart Holden of Kim Jane hit the tyre bundle going into Turn 1 and spectacuarly rolled onto its roof during Race 3. Jane made it out of the car and was rushed to the medical centre as a precaution but was deemed OK.
"It happened really quickly," said Jane.
"I was trying to avoid Warren Millet, who had locked up in front of me. He's a mate so I didn't want to hit him and I clipped the tyre barrier. It was amazing how many things go through your mind. I tried to quickly turn off the power as I was worried about the ute catching on fire, so was doing as much as I could to prevent it."
Jane's rollover caused the second safety car of the race. The first came when Bundaberg Racing's Cameron McConville and Craig Dontas made contact at the first turn on the first lap. McConville retired for the race and was penalised 15 championship points for the incident.
Harris grabbed the lead ahead of Sieders after the second restart, however Sieders caught Harris with a great outside run around Turn 1, the two toughing it out side by side for 4 corners, before Sieders went through under brakes in Turn 5.
There were six drivers battling for 6th position including Andrew fisher, Nathan Pretty, Ryan Hansford, New Zealand's Andrew Waite, Kris Walton and Ben Dunn who finished 3rd to 8th respectively. Rhys McNally and Danny Buzadzic rounded out the top 10.
Sieders and Harris started Race 4 on the front row and the Queenslander got a screamer of a start, holding Sieders out for the whole race.
Although he had a slow start to the weekend, Sieders was happy with his result, which secured him second overall, ahead of team-mate Andrew Fisher in third for the round.
"After our Friday issues with both Sieders Racing utes, I grabbed pole and a race win, and Andrew a fifth and a third. To back it up again today with a Race win and a second, was a great comeback for the team," said Sieders.
Fisher's (Jesus Racing) podium finish has pushed him into third overall in the ENZED Championship ahead of Sieders in fourth.
Monster Energy's Pretty still holds the Series lead after claiming fourth in Race 4. Rentco Racing's Kris Walton chased hard until the Queenslander was called into Pit Lane for a mechanical black flag with only one lap to go following power steering failure.
Chris Pither Scholarship recipient Andy Waite held his ground and came home in fifth.
Rhys McNally, Ben Dunn and Ryan Hansford finished sixth, seventh and eighth respectively. West Coast Body Works' Danny Buzadzic held young-gun Jake McNally at bay and the two closed out the top 10.
The next round of the V8 Utes Series will be held at Mount Panorama in October.