Ambrose – NASCAR's fastest man in 25 years!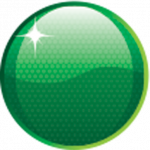 Australia's Marcos Ambrose has scored his first career NASCAR pole position with the fastest speed of any driver in the sport in 25 years!
With a record-setting run at Michigan International Speedway, Ambrose won the pole for the Quicken Loans 400, leading 18 other drivers who broke the 200-mph barrier and 38 others who topped Ryan Newman's previous track record of 194.232 mph, set in 2005.
Ambrose claimed the pole with a lap at 327.084 Km/h (35.426 seconds), beating second-place qualifier Kevin Harvick by a healthy 0.211 seconds.
Ambrose's lap was the fastest run in the series since Bill Elliott posted 328.027 km/h at Talladega in 1987, the last year the series ran at Daytona and Talladega without restrictor plates. It was the fastest lap at a speedway other and Daytona and Talladega and the 11th fastest in series history.
Ambrose is the fourth driver to win a pole at a speed in excess of 200 mph, joining Benny Parsons, Cale Yarborough and Elliott.
"It is a good bragging right, I'll give it that," Ambrose said.
"I'm just really excited to get the speed, and to claim to be the fastest guy out there is just awesome. We've missed some poles — this is my first pole in Sprint Cup. We've missed some by thousandths of a second and conditions changing, so it's good that we actually got one to stick, and one that's got so many records attached to it.
"It felt that fast to me, too. It felt like I was getting it done. Really fun times out there. When you get onto the frontstretch, and you gain about 100 RPM in a mile, you know that you got everything you could out of the corner. We were wide open for about 98 percent of the lap, and I felt very good about how we got the car dialled in to do that."
RACE LINEUP: Quicken Loans 400 – Michigan International Speedway
| | | | | | |
| --- | --- | --- | --- | --- | --- |
| POS | DRIVER | MAKE | SPONSOR | MPH | TIME |
| 1 | Marcos Ambrose | Ford | Stanley | 203.241 | 35.426 |
| 2 | Kevin Harvick | Chevrolet | Budweiser Folds of Honor | 202.037 | -0.211 |
| 3 | Greg Biffle | Ford | 3M / Rite Aid / Nexcare | 201.816 | -0.250 |
| 4 | Kasey Kahne | Chevrolet | Farmers Insurance | 201.720 | -0.267 |
| 5 | Ryan Newman | Chevrolet | U.S. Army | 201.472 | -0.311 |
| 6 | Matt Kenseth | Ford | Ford EcoBoost | 201.461 | -0.313 |
| 7 | Trevor Bayne | Ford | Motorcraft / Quick Lane Tire & Auto Center | 201.444 | -0.316 |
| 8 | Tony Stewart | Chevrolet | Office Depot / Mobil 1 | 201.370 | -0.329 |
| 9 | Joey Logano | Toyota | The Home Depot | 201.247 | -0.351 |
| 10 | Jimmie Johnson | Chevrolet | Lowe's | 201.179 | -0.363 |
| 11 | Denny Hamlin | Toyota | FedEx Office | 200.882 | -0.416 |
| 12 | Regan Smith | Chevrolet | Furniture Row Racing | 200.725 | -0.444 |
| 13 | Clint Bowyer | Toyota | 5-hour Energy | 200.686 | -0.451 |
| 14 | Mark Martin | Toyota | Aaron's Dream Machine | 200.591 | -0.468 |
| 15 | Aric Almirola | Ford | Medallion Financial | 200.390 | -0.504 |
| 16 | Martin Truex Jr. | Toyota | NAPA Auto Parts | 200.384 | -0.505 |
| 17 | Dale Earnhardt Jr. | Chevrolet | Diet Mtn. Dew / The Dark Knight Rises / National Guard | 200.317 | -0.517 |
| 18 | Paul Menard | Chevrolet | Menards / Duracell | 200.133 | -0.550 |
| 19 | Jamie McMurray | Chevrolet | McDonald's | 200.111 | -0.554 |
| 20 | AJ Allmendinger | Dodge | Shell / Pennzoil | 199.945 | -0.584 |
| 21 | Juan Montoya | Chevrolet | Target | 199.612 | -0.644 |
| 22 | Austin Dillon | Chevrolet | American Ethanol | 199.540 | -0.657 |
| 23 | Scott Riggs | Chevrolet | North Texas Pipe | 199.474 | -0.669 |
| 24 | Casey Mears | Ford | Valvoline NextGen | 198.555 | -0.836 |
| 25 | Brad Keselowski | Dodge | Miller Lite | 198.473 | -0.851 |
| 26 | Kurt Busch | Chevrolet | Phoenix Construction Services | 198.238 | -0.894 |
| 27 | Michael McDowell | Ford | Presbyterian Healthcare System | 198.118 | -0.916 |
| 28 | Jeff Gordon | Chevrolet | DuPont | 197.922 | -0.952 |
| 29 | Mike Bliss | Toyota | Humphrey Smith Racing | 197.781 | -0.978 |
| 30 | Josh Wise* | Ford | MDS Transport | 197.699 | -0.993 |
| 31 | Bobby Labonte | Toyota | Charter | 197.395 | -1.049 |
| 32 | Landon Cassill | Toyota | Burger King | 197.087 | -1.106 |
| 33 | Jeff Burton | Chevrolet | Caterpillar | 197.055 | -1.112 |
| 34 | Kyle Busch | Toyota | Snickers | 197.028 | -1.117 |
| 35 | David Gilliland | Ford | Long John Silver's | 196.829 | -1.154 |
| 36 | Dave Blaney | Chevrolet | SealWrap | 196.818 | -1.156 |
| 37 | Joe Nemechek | Toyota | AM / FM Energy Wood & Pellet Stoves | 196.770 | -1.165 |
| 38 | David Ragan | Ford | Front Row Motorsports | 196.673 | -1.183 |
| 39 | J.J. Yeley | Toyota | America Israel Racing / JPO Absorbents | 195.117 | -1.475 |
| 40 | David Stremme | Toyota | Inception Motorsports | 194.295 | -1.631 |
| 41 | Stacy Compton | Chevrolet | Turn One Racing | 193.606 | -1.763 |
| 42 | Travis Kvapil | Toyota | Burger King | 193.107 | -1.859 |
| 43 | Ken Schrader | Ford | Federated Auto Parts | 190.638 | -2.342 |
| 44 | Tony Raines | Chevrolet | Tommy Baldwin Racing | 188.216 | -2.828 |
| 45 | Carl Edwards | Ford | Fastenal | – | – |
* Rookie
Here is the coverage of the lap