INSIGHT: The lighter side of FPR, HRT rivalry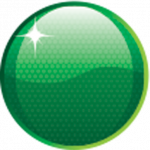 Ford and Holden have established a classic, long-standing rivalry on the race track – a feud that is part of Australian folklore.
While the input from manufacturers has changed over the years in Australian motorsport, the passion of the brands, their teams and fans can not be questioned.
When it comes to V8 Supercars, Ford Performance Racing and the Holden Racing Team are the manufacturers' official factory representatives.
So, how do you take the on-track rivalry off-track in a light hearted way? You play a game of pool in Darwin, of course.
In what was regarded as a highly anticipated event, the two factory teams and their leading team members contested the inaugural 'Red v Blue Eight Ball Challenge.'
The game was for fun, but the commitment was everything and more that the teams put into their regular V8 Supercars racing – just check out the pre-game poster!
After two games, FPR and HRT had won a game apiece. In the end, HRT prevailed and took home the priceless trophy, created by the FPR team.
HRT's Anthony McDonald said "it was a great team effort and the trophy is just reward for the hard work that all the team has put in."
But, like most forms of competitions involving motor racing crew, there was controversy.
The games almost did not take place because of HRT was held up with travel issues. FPR team manager Chris O'Toole cried foul, believing that HRT used this to their advantage. Speedcafe.com understands that an official protest was lodged but overturned by the stewards. O'Toole is looking to the rules committee to tighten up some of the loopholes for 2013 …