Dunlop Series team eyes V8 wildcard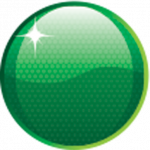 Newcastle-based V8 Supercars team Novacastrian Motorsport is eyeing a Wildcard entry in the V8 Supercars endurance races this year.
With V8 Supercars notifying teams that applications are open for Wildcard submissions, Novacastrian Motorsport is one of the first Dunlop Series teams to put its hand up to enter a car in the Sandown and Bathurst two-driver endurance races.
Team drivers Drew and Aaren Russell both compete in Dunlop Series, and have considered a wildcard entry in the past.
With considerable budget set aside to apply for the Wildcard, team owner Wayne Russell says that his team is now looking to secure the right deal with a Main Series V8 team to buy a eligible vehicle.
"We would love to do it, we just haven't been able to put it all together at this point," Russell told Speedcafe.com.
"We've got some sponsors who have committed to supporting us. We have a budget of about $100,000, but we just haven't been able to get everything sorted."
The Russell duo competes in the Dunlop Series with two ageing ex-Brad Jones Racing Falcon BFs. Next year, their cars will not be eligible for the Development class, with the BF model being phased out of official V8 competition.
Novacastrian Motorsport is aiming to secure new current model cars for the 2013 Dunlop Series, and to get a head start on their development, would like to get their new car to race at the endurance races.
"If we could find a deal with a team to do it, we'd able a big shot at being at the enduros," said Russell.
"You have to be careful not to shoot yourself in the foot. If you damage the car, you end up with a large bill. The last thing I want to do is destroy one of the boy's career, just by rushing them into a Bathurst start.
"I believe we can raise the full budget. We've spoken to people in Newcastle to get a Main Game effort going. At this stage, we're a 60/40 chance of a wildcard. We'll just see what happens over the next few weeks."
In past seasons, Greg Murphy Racing, Matthew White Motorsport and Kelly Racing have entered Wildcard entries in the endurance races. At this point, no Wildcard entries have been officially lodged, with the Kelly's Shannons Supercar Showdown entry expected to be confirmed in the coming weeks. If that entry goes ahead, it would only be for the Supercheap Auto Bathurst 1000.