Competitor death rocks international rallying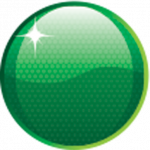 The Intercontinental Rally Challenge Targa Florio-Rally Internazionale Di Sicilia has been declared midway through the second day following the death of co-driver Gareth Roberts.
Roberts was calling the notes for Craig Breen aboard a Super 2000 Peugeot 207 when the car left the road on stage 8 of the event. The car collided with a guardrail on the right hand side in an accident that the rally organisers described as being similar to that which F1 driver Robert Kubica suffered in Italy last year.
The duo were running sixth outright when the accident occurred. The rally was immediately halted as medical crews attended the scene. Despite their best efforts, the Welshman succumbed to his injuries and the remainder of the event was cancelled as a mark of respect. Craig Breen was unhurt in the accident and no spectators were involved.
A talented young duo in rallying, Breen and Roberts won last year's inaugural WRC Academy Series for junior drivers.
2012 was their first major campaign in the IRC with points-scoring finishes on the Circuit of Ireland Rally and the Tour de Corse.
"It's a very sad accident that reminds us that motorsport is dangerous: accidents can affect both driver and co-driver in rallying," said IRC Manager Jean-Pierre Nicolas.
"The death of a 24-year-old young man at the start of a fantastic career is always a tragedy. From the start of this year, together with Craig Breen, Gareth has put in some excellent performances and the crew really got themselves noticed. There's no doubt in my mind that these performances would have got even better.
"At this terrible time, I'm thinking very much of Gareth's family and pass on our sincere condolences."
Jan Kopecký in a Skoda Fabia S2000 was declared the winner of the shortened event.