Chris Gilmour scores F3 pole and race win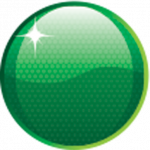 Chris Gilmour has scored pole position and taken victory in Race 1 of this weekend's fourth round of Formula 3's Gold Star title at Hidden Valley.
After scoring his first pole position since his 2004 championship contending season, Gilmour made his customary strong start and controlled the 12-lap race, beating John Magro and James Winslow to the line after a relatively straightforward race.
Winslow set the fastest lap and scored the bonus point that goes with it – coming to within 0.1s of the lap record in the process – but otherwise the day went the way of the bright blue Dallara driven by the defending champion.
"The car is good, I didn't actually think my start was very good at all – it was just that the rest of the field didn't seem to get away as good as I did," Gilmour said.
"Once we were in front I was able to control the race. It's great to get a win, there's something about this place that works with us so we're going to make the most of it.
"It's only one race of three but it's a positive start to the weekend."
Magro finished second, fending off Winslow who closed on the leaders in the final laps.
In an impressive F3 debut, Cam Waters finished fourth in the Mygale M-07, giving the French constructor its best-ever finish in Australian Formula 3.
Jordan Skinner was fifth, Steel Guiliana sixth, while Forpark Australia National Class F3 rookie Lockie Marshall won his first F3 race, beating R-Tek driver Mike Wayne home as the pair of drivers both logged their career-best performances.
The F3 Australian Drivers' Championship returns for a further two races tomorrow, including the 15-lap City of Darwin Cup race tomorrow afternoon.