Warren Luff fastest in opening V8 practice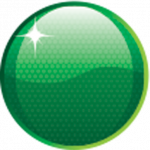 Craig Lowndes' endurance co-driver Warren Luff has set the pace in the opening practice session for the V8 Supercars at Hidden Valley Raceway.
Luff set the best time of the half-hour session, open to co-drivers and those running in the bottom 50 percent of the points standings, just prior to the 10 minute mark.
A similarly early effort from James Courtney left the Holden Racing Team pilot just 0.08s adrift of Luff's 1:10.65s best, while Steve Owen, Russell Ingall, Dale Wood, Nick Percat, Steven Richards, Jonathon Webb, Greg Ritter and Jack Perkins rounded out the top 10.
A total of 22 cars took to the track during the session, with 2.23s separating Andrew Jones at the foot of the table and Luff.
Teams have been greeted with typically warm and sunny conditions at Hidden Valley this morning. The ambient is expected to push at the Darwin venue 30 degrees during the afternoon.
Practice 2, also for co-drivers and the championship's bottom 50 percent only, is set to kick-off at 1200 local time.
See below for the full Practice 1 result
| | | | | | |
| --- | --- | --- | --- | --- | --- |
| 1 | TeamVodafone | Warren Luff | Holden Commodore VE2 | 1:10.6490 | |
| 2 | Holden Racing Team | James Courtney | Holden Commodore VE2 | 1:10.7266 | 0:00.0776 |
| 3 | VIP Petfoods | Steve Owen | Ford Falcon FG | 1:10.8784 | 0:00.2294 |
| 4 | Supercheap Auto Racing | Russell Ingall | Holden Commodore VE2 | 1:10.9650 | 0:00.3160 |
| 5 | Team Hiflex | T.D'Alberto/D.Wood | Ford Falcon FG | 1:11.1802 | 0:00.5312 |
| 6 | Holden Racing Team | Nick Percat | Holden Commodore VE2 | 1:11.2552 | 0:00.6062 |
| 7 | Orrcon Steel FPR Ford | Steven Richards | Ford Falcon FG | 1:11.2977 | 0:00.6487 |
| 8 | Tekno Autosports | Jonathon Webb | Holden Commodore VE2 | 1:11.4048 | 0:00.7558 |
| 9 | Fujitsu Racing GRM | Greg Ritter | Holden Commodore VE2 | 1:11.4252 | 0:00.7762 |
| 10 | Fujitsu Racing GRM | Jack Perkins | Holden Commodore VE2 | 1:11.4548 | 0:00.8058 |
| 11 | Tekno Autosports | Michael Patrizi | Holden Commodore VE2 | 1:11.5292 | 0:00.8802 |
| 12 | Team Norton DJR | Alex Davison | Ford Falcon FG | 1:11.5445 | 0:00.8955 |
| 13 | Pepsi Max Crew | David Russell | Holden Commodore VE2 | 1:11.6020 | 0:00.9530 |
| 14 | Jack Daniel's Racing | Tim Blanchard | Holden Commodore VE2 | 1:11.7508 | 0:01.1018 |
| 15 | The Bottle-O Racing Team | Dean Canto | Ford Falcon FG | 1:11.8085 | 0:01.1595 |
| 16 | Jim Beam Racing | Dean Fiore | Ford Falcon FG | 1:11.8676 | 0:01.2186 |
| 17 | Lockwood Racing | David Besnard | Holden Commodore VE2 | 1:11.9648 | 0:01.3158 |
| 18 | Wilson Security Racing | David Wall | Holden Commodore VE2 | 1:11.9941 | 0:01.3451 |
| 19 | Fair Dinkum Sheds Racing | Karl Reindler | Holden Commodore VE2 | 1:12.1681 | 0:01.5191 |
| 20 | TeamVodafone | Scott Pye | Holden Commodore VE2 | 1:12.5610 | 0:01.9120 |
| 21 | Team iSelect | Taz Douglas | Holden Commodore VE2 | 1:12.7088 | 0:02.0598 |
| 22 | Team BOC | Andrew Jones | Holden Commodore VE2 | 1:12.8763 | 0:02.2273 |