V8 Supercars changes Car of the Future test program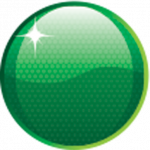 V8 Supercars has changed its Car of the Future testing program, abandoning the group testing concept at Queensland Raceway in early August.
As teams continue to prepare for the category's new regulations in 2013, V8 Supercars issued a statement today confirming that teams will be given more flexibility when determining their testing regimes.
Speedcafe.com understands the change in testing the new cars has come about due to a number of unresolved technical regulations and the delay in the arrival of control components.
V8 Supercars Commission Chairman Mark Skaife says that there will now be two phases of testing. The first allows the eight accredited COTF build teams two days of testing at their discretion. The second phase then allows all teams additional days to complete their testing requirements.
"Relaxing the existing strict testing regulations allows the teams to determine their own programs to fit their current racing obligations and new car phase-in period," Skaife said in a statement from V8 Supercars.
"It will also assist V8 Supercars to determine model parity as part of the fine-tuning process for each of the three makes – Ford, Holden and Nissan.
"It may well be that some teams will be ready to test within the next two months while others may prefer to wait until later in the year depending on their respective workloads.
"The Commission was unanimous in allowing greater flexibility as we are all striving towards a common goal. We want our fans to continue to enjoy high quality racing and our teams to be able to build, operate and repair cars on a more efficient platform.
"The latest batch of team-built cars will be on track by late August as the first full implementation phase begins."
CLICK HERE for Speedcafe.com's story regarding the COTF this morning.