Shane van Gisbergen tops final practice in Darwin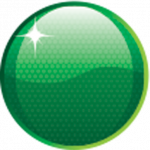 New Zealander Shane van Gisbergen has topped the times in the final practice session ahead of the Skycity Triple Crown at Hidden Valley this weekend.
The SP Tools Falcon driver edged out Jonathon Webb, who had led the majority of the session in his V8 Nights-supported Tekno Autosports Commodore.
Van Gisbergen's lap, set on his final flyer for the session, has given Ford fans some hope, with the rest of the day's play dominated by Holdens.
CLICK HERE for the Practice 1 report.
CLICK HERE for the Practice 2 report.
CLICK HERE for the Practice 3 report.
Team BOC's Jason Bright took third place for the session, ahead of Michael Caruso (Fujitsu Racing), Tony D'Alberto (Team Hiflex), Karl Reindler (Fair Dinkum Sheds Racing), Rick Kelly (Jack Daniel's Racing), championship leader Will Davison (Trading Post FPR Racing), Fabian Coulthard (Lockwood Racing) and Lee Holdsworth (IRWIN Racing).
Qualifying, a top 10 shootout and Race 12 of the V8 Supercars Championship will be held tomorrow.
RESULTS: Practice 3 & 4 combined
| | | | | |
| --- | --- | --- | --- | --- |
| 1 | SP Tools Racing | Shane van Gisbergen | Ford Falcon FG | 1:09.5893 |
| 2 | Tekno Autosports | Jonathon Webb | Holden Commodore VE2 | +0.1218 |
| 3 | Team BOC | Jason Bright | Holden Commodore VE2 | +0.2307 |
| 4 | Fujitsu Racing GRM | Michael Caruso | Holden Commodore VE2 | +0.2459 |
| 5 | Team Hiflex | Tony D'Alberto | Ford Falcon FG | +0.2629 |
| 6 | Fair Dinkum Sheds Racing | Karl Reindler | Holden Commodore VE2 | +0.2677 |
| 7 | Jack Daniel's Racing | Rick Kelly | Holden Commodore VE2 | +0.3262 |
| 8 | Trading Post FPR Ford | Will Davison | Ford Falcon FG | +0.3730 |
| 9 | Lockwood Racing | Fabian Coulthard | Holden Commodore VE2 | +0.3851 |
| 10 | Irwin Racing | Lee Holdsworth | Ford Falcon FG | +0.4194 |
| 11 | TeamVodafone | Craig Lowndes | Holden Commodore VE2 | +0.4205 |
| 12 | Tekno Autosports | Michael Patrizi | Holden Commodore VE2 | +0.4330 |
| 13 | Orrcon Steel FPR Ford | Mark Winterbottom | Ford Falcon FG | +0.4790 |
| 14 | TeamVodafone | Jamie Whincup | Holden Commodore VE2 | +0.5128 |
| 15 | Holden Racing Team | Garth Tander | Holden Commodore VE2 | +0.5887 |
| 16 | Jack Daniel's Racing | Todd Kelly | Holden Commodore VE2 | +0.6428 |
| 17 | Team Norton DJR | James Moffat | Ford Falcon FG | +0.6754 |
| 18 | The Bottle-O Racing Team | David Reynolds | Ford Falcon FG | +0.7031 |
| 19 | Holden Racing Team | James Courtney | Holden Commodore VE2 | +0.7530 |
| 20 | Supercheap Auto Racing | Russell Ingall | Holden Commodore VE2 | +0.8876 |
| 21 | Lucky 7 Racing | Tim Slade | Ford Falcon FG | +0.9097 |
| 22 | Fujitsu Racing GRM | Alexandre Premat | Holden Commodore VE2 | +0.9411 |
| 23 | Jim Beam Racing | Steven Johnson | Ford Falcon FG | +0.9474 |
| 24 | Jim Beam Racing | Dean Fiore | Ford Falcon FG | +0.9498 |
| 25 | VIP Petfoods | Steve Owen | Ford Falcon FG | +1.0614 |
| 26 | Pepsi Max Crew | David Russell | Holden Commodore VE2 | +1.0714 |
| 27 | Team iSelect | Taz Douglas | Holden Commodore VE2 | +1.2393 |
| 28 | Wilson Security Racing | David Wall | Holden Commodore VE2 | +1.7017 |
See below for Speedcafe.com's Skycity Triple Crown Race Guide