Karl Reindler tops P2 in Darwin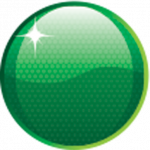 Fair Dinkum Sheds Racing's Karl Reindler has topped the time sheets in the second practice session of the SKYCITY Triple Crown at Darwin's Hidden Valley Raceway.
Reindler and Kelly Racing team-mate David Russell; who is substituting for the injured Greg Murphy in the Pepsi Max Crew Commodore, both finished the session on used soft tyres and vaulted to the top of the time sheets.
James Courtney (Holden Racing Team) and Norton Racing's James Moffat were at the top of the sheets in what had been a slower session than P1 for drivers in the bottom 50% in the championship and endurance co-drivers.
The third session for the day gets underway from 1.35pm (local time) with all fulltime drivers to hit the track
Practice 2 Results
| | | | | |
| --- | --- | --- | --- | --- |
| 1 | Fair Dinkum Sheds Racing | Karl Reindler | Holden Commodore VE2 | 1:11.0093 |
| 2 | Pepsi Max Crew | David Russell | Holden Commodore VE2 | +0.0203 |
| 3 | Holden Racing Team | James Courtney | Holden Commodore VE2 | +0.3842 |
| 4 | Team Norton DJR | Alex Davison | Ford Falcon FG | +0.4150 |
| 5 | Holden Racing Team | Nick Percat | Holden Commodore VE2 | +0.4424 |
| 6 | Tekno Autosports | Michael Patrizi | Holden Commodore VE2 | +0.5453 |
| 7 | Jim Beam Racing | Dean Fiore | Ford Falcon FG | +0.5923 |
| 8 | Fujitsu Racing GRM | Alexandre Premat | Holden Commodore VE2 | +0.6967 |
| 9 | Supercheap Auto Racing | Russell Ingall | Holden Commodore VE2 | +0.7264 |
| 10 | Fujitsu Racing GRM | Greg Ritter | Holden Commodore VE2 | +0.8165 |
| 11 | TeamVodafone | Warren Luff | Holden Commodore VE2 | +0.8205 |
| 12 | VIP Petfoods | Steve Owen | Ford Falcon FG | +0.8838 |
| 13 | Jack Daniel's Racing | Tim Blanchard | Holden Commodore VE2 | +0.9780 |
| 14 | Tekno Autosports | Jonathon Webb | Holden Commodore VE2 | +1.0063 |
| 15 | Orrcon Steel FPR Ford | Steven Richards | Ford Falcon FG | +1.0085 |
| 16 | The Bottle-O Racing Team | Dean Canto | Ford Falcon FG | +1.0280 |
| 17 | TeamVodafone | Scott Pye | Holden Commodore VE2 | +1.5013 |
| 18 | Team Hiflex | Dale Wood | Ford Falcon FG | +1.5465 |
| 19 | Wilson Security Racing | David Wall | Holden Commodore VE2 | +1.6160 |
| 20 | Team iSelect | Taz Douglas | Holden Commodore VE2 | +1.7020 |
| 21 | Team BOC | Andrew Jones | Holden Commodore VE2 | +1.9779 |
| 22 | Lockwood Racing | David Besnard | Holden Commodore VE2 | +2.0117 |