Garry Rush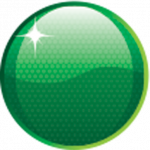 In V8 Supercars you follow Ford or Holden, in Touring car history one of the biggest rivalries was between Peter Brock and Dick Johnson; in Sprintcars it was once all about Garry Rush and George Tatnell.
Sadly George Tatnell passed away several years ago, but his on-track sparring partner Garry Rush is still going strong.
While Rush is not racing any more, he is still involved in Sprintcar racing managing his own team.
Rush is a 10 times Australian Sprintcar champion, and finished in the top three of the national championship on 18 occasions between 1966 and 1998.
As a part-owner of Sydney Speedway (in Granville), Rush won two of his National titles there (in 1978 and 1992) and has a total of 96 A-main victories, which is a record.
Having also raced in America, Rush is well known for bringing some of the stars of American Speedway to Australia. He was in the news a couple of years ago when he got America's current reigning NASCAR champion Tony Stewart out to race and Donny Schatz has competed regularly.
Rush has always had a love of cars, he is a qualified motor mechanic by trade and was invited out to Westmead Speedway as a teenager which introduced him to dirt racing.
"I wouldn't say I had a love of motor sport, but I was a normal teenager who got his license at 17 and wanted to drive," Garry Rush explained to Speedcafe.com.
"After I got my license a mate of mine dragged me to Westmead Speedway, which is where the hospital is now, we sat there on the hill and we kind of said to each other that we could do better than this.
"A couple of weeks later we were Speedway racing."
The self confessed Holden man decided that it was time to give it to the Fords, which were dominating at the time.
"We used to drive in lowered Holdens with hot motors and triple carbies on them, that was the go," said Rush.
"We went to the Speedway and saw all these Fords winning, the first thing that went through my mind was that a Ford didn't stand a chance against a Holden on the road, how were they gonna beat us on the race track, that what our thinking.
"What we didn't know was that Holdens were designed for bitumen roads and the Fords that we were racing against were designed for dirt roads; that's why they were so good.
"Now I happened to win my first race, we turned up with a really good car with good acceleration, but after a couple of races we thought we better get ourselves a Ford quick. We just couldn't make the Holden steer as well as the Ford."
Very quickly, Rush developed a love for the sport, he enjoyed the competition and got paid well to race.
"I could afford to race and I loved the competition, racing against other people," said Rush.
"Yes it helped that I started on a winning note but I worked hard at it. I had my ups and downs; there is always a lot of trauma during a season of Sprintcar racing.
"There was no such thing as a professional back in my day, but the promoter's back then used to pay me nicely to race at their tracks, the system has changed now, but I did okay out of it."
When quizzed on his 10 Sprintcar national championships, Rush is humble in his response.
"It's just a number," said Rush.
"I was good in the time I raced, but it was a different era back then.
"The first title stands out because I'd been trying to win it for so long. I didn't win my first title 'till 1977 and I'd been racing since 1966, so it took me a while.
"I don't keep statistics, but we had a lot of success, it was very enjoyable and I loved it.
"I lived for motor racing for over 40 years, I lived on the adrenaline."
It was during his career that he formed a healthy on-track rivalry with George Tatnell, another legend of Sprintcar racing, and father of current star Brooke Tatnell.
"I miss George terribly," said Rush.
"We had our ups and downs, we had our arguments, but that happens in motor racing.
"He was just a very good person for the sport, he was a typical showman, I miss him and so does the sport, the sport needs those type of people to be involved.
"He was the one I wanted to beat and I'm sure he saw me in the same way. We socialised a bit, not a lot, it was all about the racing."
Interestingly, despite his success, Rush does not put his career or his success on a pedestal.
"I think you are born with a certain talent, then people learn to do things better," said Rush.
"There are three drivers that stand out for me when it comes to racing; Steve Kinser, Donny Schatz and a young bloke from New Zealand called Michael Pickins, he's one of the best in the world.
"That talent they have; yes you gain talent doing heaps of laps, but they were born with something special.
"I don't know about me, I had a lot of good people around me and I had a determination to win."
Rush rates Kinser and Schatz as the best in the business.
"Donny Schatz is very good, he's got a very special talent, but Steve Kinser is probably the greatest racing car driver that's every lived," said Rush.
"He's been around since 1980, he's had a lot of competition and won a lot of races.
"No racing car driver in the world can match his record. There's only one bloke who will challenge his record and that's Donny Schatz and perhaps Sammy Swindell, he'd have to be in there someone as well."
Over the years Rush has raced against many Americans, the promoters of the time worked hard to get them out to Australia and get them racing, which helped lift the sport.
"Having the Americans come out is great for the sport," said Rush.
"Unfortunately I never raced against AJ Foyt, but just to have those names out here is unbelievable.
"They draw a crowd and there is plenty of coverage in the papers."
Rush has done more than his bit for the sport, but he gave it another push along by bringing out NASCAR's Tony Stewart to race.
"We had Tony Stewart out here a couple of years ago and he got us plenty of press," said Rush.
"In the world today he's probably one of the top 10 racers going around.
"Tony races NASCAR for the income, it's his business, but he loves Sprintcar racing, he does it because it's so enjoyable. Whenever he gets the chance he's got his bum in a Sprintcar."
Having raced Americans in Australia, Rush was one of the first local drivers to try his hand in the USA.
"It was hard and very competitive, there were a lot of them racing," said Rush.
"It was a very good experience, I was probably one of the first to go over there and race on a season basis.
"The biggest difference was the size of the tracks, some are very fast, we don't see those speeds out here.
"It's nice to see more Australians over there now."
While Rush is a Sprintcar driver he has also branched and raced at Bathurst.
"I first went to Bathurst in 1970, then 1971, then after that it was 1987, it was totally different to anything I had done," said Rush.
"Bathurst is a demanding track, you don't race the other guys, you race the track,
"In 1987 I was with Tony Noske and we finished in the top 10.
"A couple of Sierras were disqualified and we were bumped up to ninth, which was my best result.
"The thing is, once you drive a Sprintcar there's nothing else you want to drive. When they are good, they are so quick, very demanding, but very enjoyable."
Despite all the championships Rush's favourite memory was at Sydney Speedway on April 27, 1996, which was the last ever race at that track
"The one that comes to mind is the last race at Sydney Showground," said Rush.
"Speedway at the Showgrounds was wonderful, they closed it down and the local promoter decided to give it one more go and have one last meeting.
"They bought a lot of Americans out to drive Midgets, Sprintcars were too big at Sydney Showground but the Midgets were great.
"They packed the place out, there were about 30,000 people there and I happened to win the last two races.
"You talk about favourite memories and that stands out."
Rush loved his racing career admitting that he wouldn't change a thing. He is still involved in racing and watches his grandson Josh Hunter as he embarks on his racing career.
"I'm still active in business and I'm a part owner at Sydney Speedway," said Rush.
"We still race a Sprintcar, one of my guys, he's been with me for 50 years, runs it.
"We have a young guy from Darwin racing for us, Ben Atkinson, he won the track championship for us not last year, the year before.
"We don't have a team name; we call it the 'Pick n' Payless' Sprintcar team.
"I'm a team owner, I get down to the track regularly and I still love it."
PHOTO CREDIT: Supplied with thanks to Tony Loxley/Full Throttle Publishing
Garry Rush won the very last race at Sydney Speedway at the Showgrounds
Garry Rush doing what he does best