Friday supports coverage from Hidden Valley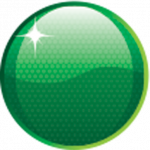 While most of the attention is focused on the V8 Supercars Championship this weekend, there are three quality support classes at Hidden Valley Raceway.
Practice for the Auto One V8 Utes class saw West Aussies Grant Johnson and Rhys McNally dominate the time sheets, setting the two fastest practice times for Round 4 of their series.
Johnson was the fastest in the first session and McNally claimed the second, however Johnson was quickest overall in the combined practice times.
The Holiday Inn backed driver has the best record at this track, having claimed pole twice, posted five out of six possible podiums including three wins (2006, 2009, 2010), one second (2007) and one third (2005.)
"Hopefully history repeats itself and we're on pole. The ute was really good in the first practice on old tyres, we were faster than a lot of guys going out on new boots," said Johnson.
Queenslander Kris Walton was third fastest in combined practice ahead of New Zealand V8 Ute Champion Andrew Waite who is making his Australian V8 Ute debut.
Next was Ryal Harris, who will take a five grid spot penalty after making contact with Thirsty Camel Racing's Craig Dontas in the first session. Dontas had extensive damage to the front end of his car and was lucky to make it back on the track for the second session.
Cameron McConville (Bundaberg Racing) was sixth ahead of Ben Dunn (Red Ass Mexican Food), Truckline Racing's Ryan Hansford, series leader Nathan Pretty and reigning Hidden Valley Champion Kim Jane 10.
In Formula 3, British ace James Winslow topped practice today, having flown direct from European NASCAR-style competition to compete this weekend.
The championship leader was fractionally quicker than a group of drivers that included his closest rival – reigning champion Chris Gilmour – to the point where the pair were split by just 0.04s in the second 20-minute session this afternoon.
"It has felt good right out of the box," Winslow said.
"The car is good. The track is very hot and as such it's pretty slippery and you have to be pretty careful not to overdrive, but I'm happy with the day. I think it's going to be very competitive and it will be interesting once some more rubber has gone down on the surface."
Second-placed Chris Gilmour admitted he 'threw away' his best lap after a minor off in the second session – but was none the less pleased with the speed his washit.com.au Dallara showed today.
Team BRM duo Jordan Skinner and John Magro, R-Tek's Steel Guiliana (who missed first practice after a late flight) and even Mygale driver and reigning Formula Ford champion Cameron Waters were all within a few tenths of the leader today.
In the Touring Car Masters Class, Jim Richards made a return to top form in his AMC Javelin, topping the combined timesheets.
The seven-times Bathurst 1000 winner edged out reigning class champion John Bowe in his Ford Mustang, ahead of Andrew Miedecke in his Chevrolet Camaro.
Tony Edwards, (Holden Torana), Bill Pye (Chevrolete Camaro), Brad Tilley (Ford Falcon XY GT), Mark King (Holden HQ GTS), Brett youlden (Holden HQ Monaro), Keith Kassulke (Ford Falcon XB Coupe) and Steve Mason (Ford Mustang) rounded out the top 10.
Darwin's local class, which includes cars from Improved Production, Commodore Cup and HQ Holden, conducted a practice and qualifying session, with Ray Hislop's BF Falcon taking pole. Adrian Kroonstuiver will start his Mazda RX7 alongside Hislop on the front-row, ahead of Matt Cherry (Holden Monaro) and Adam Uebergang (Mazda 808).
Track action continues tomorrow at the Darwin circuit.