Flying start for Formula K in Stars of Karting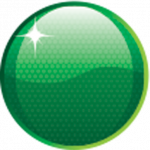 Victorian Lee Mitchener has made an impressive start to his debut with the Formula K Australia team during practice for Round Three of the Castrol EDGE CIK Stars of Karting Series in Ipswich today.
The 27 year-old paced the Pro Gearbox (KZ2) field to finish the day two-tenths clear of his nearest rivals, championship leader Kyle Ensbey and his Patrizicorse team-mate Daniel Currey.
"To put a brand new brand of kart on the track and finish at the top of the timesheets is fantastic," said Mitchener.
"We only picked up the kart from the freight company last Wednesday and had a half-day test day on Monday, so we've pretty much been learning about the characteristics on the run today."
While openly admitting that he's still coming to grips with the European-made Formula K chassis, Mitchener believes the kart is already shown some very promising signs.
"The handling characteristics of the Formula K chassis seem to suit my driving style, at the moment we've got some good mid-corner speed and getting the power down on the exit of the corner is also very good," said Mitchener.
"Overall I'm pretty excited about the weekend ahead, to be up the pointy end this early in the weekend is a great start – now the aim is to qualify well tomorrow and make the top five shootout and then take it from there."
Fujitsu Cool driver Joseph Mawson snared the top spot in the Pro Light (KF1) standings during the fifth, and final session. Behind Mawson, four drivers were separated by less than one-tenth of a second in the combined practice times.
RK Karts Australia driver Jaxon Evans made a strong start during his return to the series in the Pro Junior (KF3) ranks to finish with the third fastest time. Ahead of Evans was championship protagonists Cameron Hill and Jake Coleman.
Qualifying will begin at 9am tomorrow followed by heat races throughout the day. A pair of main events will be contested on Sunday.
CIK Stars of Karting Series
Presented by Castrol EDGE
Round 3 of 5 – Ipswich, Queensland
RESULTS: Top 5 Combined Practice
Pro Light (KF1)
1. Joseph Mawson 47.721
2. Jake Klarich 47.978
3. Adam Hughes 47.92
4. Brooke Topp 48.014
5. Cian Fothergill 48.038
Pro Gearbox (KZ2)
1. Lee Mitchener 46.967
2. Kyle Ensbey 47.183
3. Daniel Currey 47.209
4. Tyler Greenbury 47.210
5. Jason Pringle 47.230
Pro Junior (KF3)
1. Cameron Hill 48.608
2. Jake Coleman 48.698
3. Jaxon Evans 48.749
4. Joseph Burton-Harris 48.823
5. Thomas Randle 48.824
Yamaha Challenge – Clubman
1. James Greenwood 51.364
2. Jason Burns 51.427
3. Sam Lumsden 51.536
4. Brenton Simonds 51.695
5. Brody Chardon 51.727
Australian Leopard Challenge – Light
1. Adam Mercer 48.582
2. Ben Stewart 48.623
3. James Sera 48.731
4. Jedd Stojakovic 48.761
5. Sam Taylor 48.775
Australian Leopard Challenge – Heavy
1. Brendan Nelson 49.308
2. Michael Hazelton 49.677
3. Michael Griffiths 49.741
4. Klinton Hancey 49.853
5. Gaven Whitmore 50.117