Chris Gilmour presented belated Gold Star award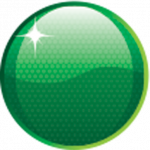 Last year's Formula 3 Australian Drivers' Champion has finally been awarded his Gold Star 'trophy' at Hidden Valley Raceway this morning.
Gilmour won the 2011 title last November however was awarded the prestigious trophy in a simple ceremony this morning in the Formula 3 drivers briefing by V8 Supercars race director and ex-Formula 1 driver Tim Schenken.
Gilmour is the first Australian Driver to receive the prestigious award since Tim Macrow won the title in 2007. James Winslow, Joey Foster and Ben Barker – all from the United Kingdom – were the last three most recent recipients before Gilmour edged out Winslow for the title last year.
He might have got the actual award itself some eight months after sealing the title, but that didn't worry the affable Queenslander.
"It's great to finally get the Gold Star itself," Gilmour said today.
"It's the final piece in what was an amazing season last year. It's such a little thing but when you know the history and see the list of people who have won it, it really carries a lot of weight.
"It's an honour to receive it and thanks to Tim for taking the time to personally present it."
During the presentation, Schenken praised Gilmour's achievement.
"Formula 3 should be on every young drivers list on the way to Formula 1," Schenken said.
"Congratulations to Chris for your season last year and in pursuing your future ambitions in the sport."
The 2012 F3 championship continues at Hidden Valley this weekend.