Carrera Cup field bolstered with returning driver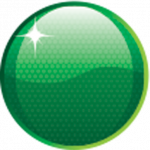 Angus will saddle up in his Carrera Cup machine having missed every round of this year's title, other than Albert Park's Grand Prix support event.
Business commitments in the southern Argentine region of Patagonia have kept Angus out, but having recently returned to Australia, the Queenslander has committed to the remaining four rounds of the 2012 championship.
"It has been frustrating monitoring the practice sessions, race results and watching live telecasts of the racing via a satellite dish from our drill camp in Santa Cruz, Argentina," said Angus.
"However this has provided an important lifeline to motivate me to return to Australia and compete in the final four Carrera Cup rounds. Townsville is like kicking off a whole new start to the race calendar for me."
Angus also plans to use the Townsville round as a getaway for him and his family.
"On this occasion I will have the complete 'six-girl' family in tow, travelling together in the lead up to the event."
Matt Kingsley, who raced in Angus's Porsche at both Adelaide and Phillip Island, will compete in the Guest Car for the Townsville round. CLICK HERE for Speedcafe.com's recent story.
Eighteen cars are expected to enter the Townsville Carrera Cup event, supporting the V8 Supercars' Sucrogen Townsville 400.
Elite Class campaigner Ray Angus will make a return to the Porsche City Index Carrera Cup Australia in Townsville.