Audi creates history at Le Mans with first hybrid pole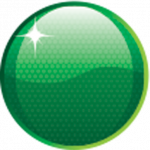 Audi has made Le Mans 24 Hour history, becoming the first manufacturer to score pole in a hybrid car at the famous La Sarthe circuit.
Andre Lotterer set a scorching time in his #1 Audi R18 e-tron quattro early in the final qualifying session, placing himself and his reigning champion team-mates Marcel Fassler and Benoit Treluyer at the head of the queue.
Audi's #3 Ultra will start from second, driven by Romain Dumas, Loic Duval and Marc Gene.
Toyota return to top line endurance competition could manage only third place, with Anthony Davidson setting the third fastest time. Davidson set his time in the final moments of qualifying, having pitted for fresh tyres in a final attempt at pole. He attempted a second lap, but was briefly baulked by the #2 Audi e-tron of Tom Kristensen.


The car of Kristensen, Sebastien Buemi and Stéphane Sarrazin will start from fourth.
Toyota's second P1 entry of Kazuki Nakajima set a flying lap late in the session, pushing Audi's Le Mans rookies Marco Bonanomi and Oliver Jarvis and former race winner Mike Rockenfeller back to sixth place.
Danny Watts (Strakka Racing) will start seventh as the best of the non-hybrid petrol cars. His entry will start ahead of the two Rebellion Lolas.
The Pescarolo Dome-Judd of Seiji Ara, Nicholas Minassian and Sebastien Bourdais rounds out the top 10, however, the car ended its evening in the wall after making contact with a Zytek.
Australian driver John Martin gave ADR-Delta pole in the LMP2 class. The car will start 14th overall.
The highly publicised Nissan DeltaWing meanwhile out-paced four of the LMP2 cars to take 29th outright.
For Australian viewers, the Le Mans 24 Hour will be streaming live on Network Ten's website tensport.com.au. The streaming starts 10.30pm on Saturday, June 16.
See below for the qualifying results
| | | | | |
| --- | --- | --- | --- | --- |
| Pos | Class | Drivers | Team/Car | Time |
|  1. | LMP1 | Fassler/Lotterer/Treluyer | Audi e-tron | 3m23.787s |
|  2. | LMP1 | Dumas/Duval/Gene | Audi Ultra | 3m24.078s |
|  3. | LMP1 | Davidson/Buemi/Sarrazin | Toyota | 3m24.842s |
|  4. | LMP1 | Capello/Kristensen/McNish | Audi e-tron | 3m25.433s |
|  5. | LMP1 | Wurz/Lapierre/Nakajima | Toyota | 3m25.488s |
|  6. | LMP1 | Bonanomi/Jarvis/Rockenfeller | Audi Ultra | 3m26.420s |
|  7. | LMP1 | Leventis/Watts/Kane | Strakka HPD | 3m29.622s |
|  8. | LMP1 | Prost/Jani/Heidfeld | Rebellion Lola-Toyota | 3m29.837s |
|  9. | LMP1 | Belicchi/Primat/Bleekemolen | Rebellion Lola-Toyota | 3m31.866s |
| 10. | LMP1 | Ara/Minassian/Bourdais | Pescarolo Dome-Judd | 3m33.066s |
| 14. | LMP2 | Martin/Charouz/Graves | ADR ORECA-Nissan | 3m38.181s |
| 29. | CDNT | Franchitti/Krumm/Motoyama | Highcroft Delta Wing Nissan | 3m42.612s |
| 34. | GTE-PRO | Makowiecki/Melo/Farnbacher | Luxury Ferrari | 3m55.393s |
| 43. | GTE-AM | Neiman/Pilet/Pumpelly | Flying Lizard Porsche | 3m57.594s |