Tulloch Motorsport's NZV8 chassis takes shape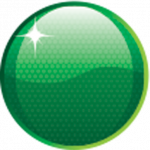 Christchurch squad Tulloch Motorsport is ramping up the build of its new Commodore chassis with less than six months remaining before the start of the 2012-13 Gold Star Race Championship.
The next generation NZV8 VE II is progressing rapidly after the chassis was delivered with help from Holden Motorsport and Walkinshaw Racing.
A 480bhp LS3 Chevy engine is being put together with the AVIAID three-stage dry sump system that will aid reliability.
This week will also see the arrival of the controlled Tilton triple plate clutch and flywheel package which will be married to the NZ-made six-speed sequential gearbox. A Holinger shift-cut unit sourced from Australia will complete the driveline for the Commodore.
The new driveline will allow the NZV8s to switch to a standing start procedure and ditch the American-style rolling starts.
Ian 'Inky' Tulloch, owner of the eponymous team and chairman of the NZV8s, will run the Commodore in the South Island Endurance Series this spring as part of a comprehensive testing schedule.
Tulloch is champing at the bit to try out the Commodore after running a Mitsubishi Evo 10 in the Australian Manufacturers Championship recently.
"We can't wait to get it out on the track to see what it can do and what better way to put it through its pace than enduros," he said.
The Tulloch team is expecting to make a driver announcement in the next few weeks.
Rival NZV8s competitor Nick Ross is also building a Commodore for the series which has opened up to allow other manufacturers to compete, including the recently-announced arrival of Toyota, using its Camry model.
CLICK HERE for Speedcafe.com's previous story.
Tulloch's new generation NZV8 Holden will break cover at the CRC Speedshow on July 21-22 at the ASB Showgrounds in Auckland.