Small band of co-drivers for Hidden Valley practice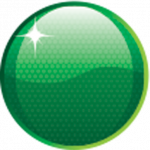 Just 12 endurance co-drivers have been nominated to take part in the first two practice sessions at Hidden Valley Raceway tomorrow.
The practice format for the Skycity Triple Crown will see endurance drivers and those in the lower 50 percent of the championship complete the first two 30 minute sessions, before the full field of regular drivers take to the track for a further two half-hour hit-outs in the afternoon.
While a total of 26 co-drivers turned laps in Phillip Island's co-driver sessions last month, Warren Luff, Scott Pye, Nick Percat, Cameron McConville, Dale Wood, Tim Blanchard, Alex Davison, Greg Ritter, Jack Perkins and Paul Morris are the only additional drivers entered this weekend.
UPDATE: Two of Brad Jones Racing's endurance drivers have been added to this weekend's list, with Andrew Jones and David Besnard joining Jason Bright and Fabian Coulthard respectively.
A similarly small band of co-drivers took part at Hidden Valley last year, with several team owners citing the cost of flying the additional drivers to Darwin as greater than the benefit gained from the short sessions.
Of those entered, Triple Eight's Dunlop Series racer Scott Pye has been slated to drive the TeamVodafone Commodores in the absence of Jamie Whincup's partner Paul Dumbrell.
The situation will leave Taz Douglas, who will be joined by Pye at Sandown at Bathurst, to complete a full four session practice program in the iSelect Commodore.
See below for the full Skycity Triple Crown entry list
| | | | | | |
| --- | --- | --- | --- | --- | --- |
| 1 | TeamVodafone | Jamie Whincup | Warren Luff | Scott Pye | VE II |
| 2 | Holden Racing Team | Garth Tander | Nick Percat | Cameron McConville | VE II |
| 3 | Team Hiflex | Tony D'Alberto | Dale Wood | | FG |
| 4 | Irwin Racing | Lee Holdsworth | | | FG |
| 5 | Orrcon Steel FPR Ford | Mark Winterbottom | | | FG |
| 6 | Tradingpost FPR Ford | Will Davison | | | FG |
| 7 | Jack Daniel's Racing | Todd Kelly | Tim Blanchard | | VE II |
| 8 | Team BOC | Jason Bright | Andrew Jones | | VE II |
| 9 | SP Tools Racing | Shane van Gisbergen | | | FG |
| 11 | Fair Dinkum Sheds Racing | Karl Reindler | | | VE II |
| 12 | Jim Beam Racing | Dean Fiore | | | FG |
| 14 | Lockwood Racing | Fabian Coulthard | David Besnard | | VE II |
| 15 | Jack Daniel's Racing | Rick Kelly | | | VE II |
| 17 | Jim Beam Racing | Steven Johnson | | | FG |
| 18 | Team Norton DJR | James Moffat | Alex Davison | | FG |
| 19 | Tekno Autosports | Jonathon Webb | | | VE II |
| 21 | Wilson Security Racing | David Wall | | | VE II |
| 22 | Holden Racing Team | James Courtney | Nick Percat | Cameron McConville | VE II |
| 30 | Team iSelect | Taz Douglas | | | VE II |
| 33 | Fujitsu Racing GRM | Alexandre Premat | Greg Ritter | Jack Perkins | VE II |
| 34 | Fujitsu Racing GRM | Michael Caruso | Greg Ritter | Jack Perkins | VE II |
| 47 | Lucky 7 Racing | Tim Slade | | | FG |
| 49 | V.I.P. Petfoods | Steve Owen | Paul Morris | | FG |
| 51 | Pepsi Max Crew | David Russell | | | VE II |
| 55 | The Bottle-O FPR Ford | David Reynolds | | | FG |
| 66 | Supercheap Auto Racing | Russell Ingall | | | VE II |
| 91 | Tekno Autosports | Michael Patrizi | | | VE II |
| 888 | TeamVodafone | Craig Lowndes | Warren Luff | Scott Pye | VE II |
 See below for Speedcafe.com's Skycity Triple Crown Race Guide