New-look bonnet for IRWIN Racing in Darwin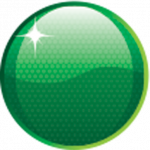 IRWIN Racing will promote the IRWIN Tools Bristol Night Race competition on the bonnet of Lee Holdsworth's #4 Ford Falcon at Hidden Valley Raceway this weekend.
IRWIN is giving the winner and their friend a chance to win a trip to the famous Bristol night event, followed by a flight to an American destination of their choice.
To enter, all you have to do is purchase one IRWIN product from any participating retailer.
"This is the second year running that we have sent a couple of people off to this race," said Laura Turnbull, IRWIN Tools Marketing Director, Asia Pacific.
"Our team in the US treat them like royalty and they get to do and see many things that the normal race goer would never have access to.
"It's a pretty awesome prize. We fly one lucky winner and their partner to Bristol, Tennessee where they get to experience the excitement of this awesome night race. Then they can jet off to anywhere else in the USA, on our ticket, to enjoy another part of the country – Hawaii, New Orleans, New York, Miami – it's entirely their choice. Why wouldn't you want to win that?"
CLICK HERE for more details on the IRWIN Tools Bristol Night Race competition.
 See below for Speedcafe.com's Skycity Triple Crown Race Guide