Greg Murphy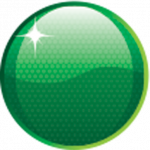 Greg Murphy is lying down, but by no means is he out for the count.
The Pepsi Max Crew driver has just undergone his second back operation for the year, this time, fusing a vertebrae due to a ruptured disk.
While this is not the first time that Murphy has had back issues, the injury was caused in his high-speed qualifying crash with Jonathon Webb at the Clipsal 500 in March.
The operation and his recovery has ruled him out of competition until September, at best, and with his full-time V8 career on the line, Murphy is frustrated by the injury and the fact he is out of the driver's seat.
Speedcafe.com's Grant Rowley spoke to Murphy In his first interview since his back operation on Tuesday …
SPEEDCAFE: You had the operation on your back on Tuesday. How do you feel now?
GREG MURPHY: It's feeling pretty good. I'm still in hospital, obviously. I don't know how long we're going to be here. It's all based on pain relief and control.
At this stage, it's not too bad. I haven't really got a lot of pain, but it is expected to increase as certain things wear off. We'll wait and see.
SPEEDCAFE: You've had a couple of operations on your back now, but is this the most serious operation?
MURPHY: I don't know if 'serious' is the right word. It's a routine deal – it's just the recovery that takes a while. That's what's going to hamper getting back on the horse.
As far as the operation goes, it's a pretty popular thing these days, and the result is normally a good one. I'm expecting to recover properly, it's just a pain that I can't do my job.
SPEEDCAFE: There's probably not too many jobs in the world where you could go back to work after this type of operation …
MURPHY: That's right. You can't really do anything. You've got to do what the doctor says and listen to your body. There's no chance of rushing the recovery, you just have to do as the body says.
It wouldn't matter if you were sitting behind a desk or being a race car driver, you simply can't do anything.
SPEEDCAFE: It's the second time this year you've been forced out of the driver's seat. How frustrating is it that you are in this position?
MURPHY: It's very frustrating, but more so for the people that allow us to be there – Kelly Racing, Pepsi, Harvey Norman and all the people who support the team. This is the only thing worse than the injury itself.
Again, there's nothing I can do, it's unexpected and that's all there is to it.
SPEEDCAFE: What does the future hold for Greg Murphy from here? The facts are that this is the last year of your Kelly Racing deal, they are switching to Nissan next year, and you have a long standing relationship with Holden … What is Greg Murphy's full-time future?
MURPHY: In the short term, it's to get back behind the wheel as soon as possible. That's not going to be premature, it will be based on medical facts. When that happens, I'll get back into the groove and do the job.
As far as next year goes, I have no idea. I just need to play it out and see what presents itself. I'm hoping this operation doesn't do too much damage to my future. I don't know if it will or won't, and that's not really up to me. I will be judged on the opportunities that are out there …
SPEEDCAFE: So the desire is still to be a full-time V8 Supercars driver?
Murphy: 100 percent. Absolutely 100 percent. This could happen to anybody. Blokes have broken their legs or cut their feet and they've been able to get back in the cars and not miss races. I have a more serious problem, which means I'm missing races.
This year, we haven't had a great year when we have been behind the wheel. It has been a struggle, but the whole Kelly Racing operation has not performed anywhere we wanted to. I'm not alone there. There are a bunch of cars out there that are clearly faster. We are trying to be better and do a better job.
Unfortunately, I'm missing races in between our development through injury, and the point is that the injury happened at Adelaide (in a crash with Jonathon Webb). It was a situation that shouldn't have happened, and it shouldn't be forgotten that the reason I am missing races is due to that crash. Before than, I was fitter than ever. My training was great, I was lighter than ever and things were on target. This spell out of the car is not through any other situation that what happened in Adelaide. Sure, I had a previous back injury, but the accident flared it up big time.
SPEEDCAFE: The qualifying accident itself was, in some ways, track specific, but do you think the officials have done enough to ensure those types of incidents don't happen again?
MURPHY: Not really. There has been chat, but that is about all. There's a rule that people need to adhere to, and there hasn't been any issue since, as far as I'm aware, but it needs to not be forgotten. They need to keep making a point of it and making sure they don't happen.
They (the officials) continue to make mistakes – the last one being at Perth (Sunday's Safety Car issue) which was very costly for me. It cost us a good result. I hope they are continually trying to improve, because they are still not doing the job they should be doing.
SPEEDCAFE: Given your injury, Bathurst becomes a huge race for you. Can you confirm you'll be back for that, maybe the Sandown 500 too …
MURPHY: Yes, that's what we're looking for. Bathurst is a long way away, but it will be here before we know it …
 See below for Speedcafe.com's Skycity Triple Crown Race Guide