FIRST PICS: Webb secures one-off deal for Darwin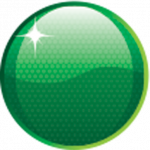 Jonathon Webb has secured a one-event sponsorship deal for the Skycity Triple Crown at Hidden Valley Raceway in Darwin this weekend.
The Tekno Autosports driver will compete with backing from V8 Nights – a new evening entertainment gala, based around selected V8 Supercars events. The agency behind V8 Nights, Dynamite Solutions, will also have branding on Webb's Commodore.
V8 Nights made its debut in Adelaide, with close to 200 corporate guests and fans attending the exclusive evenings. Cameron McConville is the host, along with guests from V8 Supercars and its support classes.
The evening entertainment returns at Darwin tonight, with 170 guests confirmed.
It is the second sponsorship deal that V8 Nights has taken in the past week, having supported Jamie Noonan's Top Alcohol entry at the recent Winternationals at Willowbank Raceway.
Tekno Autosports' commercial manager Paul Robinson said that the exposure from Webb's car will be a big boost to their new business.
"We are thrilled to partner with V8 Nights and Dynamite Solutions for this weekend's round of racing in Darwin," Robinson said.
"David (Viola) has done a great job with V8 Nights so far this year, and like Tekno, they are building some great momentum as the year progresses. We are confident that the branding on Tekno's car #19 this weekend will make for some great exposure for V8 Nights."
Webb currently sits 19th in the V8 Supercars Championship, despite missing a full round at the Clipsal 500 after his qualifying accident with Greg Murphy.
After a pair of top 10 results at Phillip Island, Webb is confident heading into Hidden Valley.
"We had an OK result in the Ford at Darwin last year," Webb said.
"I am really looking forward to a strong result this time around. I feel that all the hard work the entire team has put in is starting to pay off with two sevenths at Phillip Island.
"The heat in Darwin is definitely a factor, but it is the same for everyone. You just have to get on with it and focus on what you can control. We are really starting to work well together as a team our race strategy is proving to be competitive.
"We have set some pretty aggressive targets this year, so I am always looking for top 10 finishes, and this weekend will be no different."
The Skycity Triple Crown at Hidden Valley kicks off tomorrow.
See below for Speedcafe.com's V8 Race Guide, previewing the Hidden Valley event.