Fan support to help Reeves in Finland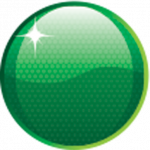 Rally young gun Brendan Reeves is determined to give himself the best chance at Rally Finland in August thanks to fan support for a pre-event test.
Reeves and co-driving sister Rhianon Smyth are sitting third in the WRC Academy segment of the World Rally Championship against the best young rally drivers in the world.
As part of the rules, crews are not allowed to use their Ford Fiesta R2 Academy cars for pre-event testing. Therefore Reeves is seeking $10,000 to lease a car for the all-important shakedown prior to the rally.
To give fans their chance in the spotlight, Reeves has offered 20 x $200 places where fans can have their names on the bonnet and so far 13 have been sold.
"Testing in Finland is very important for Rhianon and I," said Reeves.
"Without time in the cars we can't compete at the level of the other academy drivers who contest rallies in the Ford Fiesta R2s on a regular basis.
"To win the academy we need to give ourselves the best opportunity, and with Rally Finland being one of the most challenging rallies we will contest this year, testing will give us the extra speed needed to compete with Alastair Fisher and Elfyn Evans who are currently one and two in the championship.
"With two podiums from the first two events it's important we continue like this in our bid to become the 2012 FIA WRC Academy Champions".
To get your name on the bonnet of Brendan's World Rally Championship Academy car, email Rhianon on [email protected]