Chinese promoter cancels IndyCar round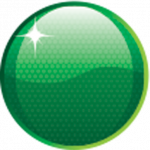 IndyCar will not compete in China this year, the sanctioning body for the IZOD IndyCar Series confirmed today.
The scheduled race, which was set to be held on August 19 in Qingdao, China, has been cancelled after the issues arose with the promoter.
"We wanted to give the China race every opportunity to move forward and be successful, but IndyCar has been notified by the promoter that the event is cancelled for 2012," said IndyCar CEO Randy Bernard.
"We were informed that the promoter was trying to move the event to a different date and location. After ongoing discussions regarding alternative dates, as well as doing our due diligence in exploring alternate venues in China, the promoter cancelled the event.
"A decision had to be made to allow IndyCar and its participants to plan accordingly for the second half of the season."
Bernard says that he is open to future opportunities in China, but in the short term, will look for a replacement event to keep this year's racing calendar at 16 events.
"We are working with our promoters that host events in the second half of our calendar to keep them apprised of how the date of a potential new race could impact our current schedule," he said.
The next round of the IZOD IndyCar Series will be held at the Milwaukee Mile this weekend.