V8 Supercars driver helps out Kumho Series leader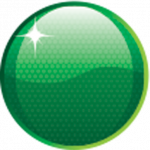 V8 Supercars driver and two-time Development Series champion Steve Owen has been employed as Kumho Tyres Australian V8 Touring Car Series leader Jim Pollicina's driver trainer.
Pollicina, who has taken his ex-Jason Richards Commodore to the series lead after podium results at Eastern Creek and Mallala, is testing at Winton today (Tuesday June 12) with Owen on hand to coach and provide additional input and feedback.
"We want to focus on working on my driving style, so I'll throw Steve in the passenger's seat and vice-versa," said Pollicina.
"I've never raced a V8 Touring Car around here so part of the objective is also to get some track time around here. Steve's a great talent and I'm sure he'll assist me as much as possible with fine-tuning my technique.
"The V8 does require you to be a bit more patient with the throttle and they like to be driven straight. The brakes are very different, the gearbox is totally different, so it's a massive learning curve, but it tends to suit my driving style. So far, as long as I don't jump from car to car and get confused, I'm fine."
Owen, who will race his VIP Petfoods Falcon in Darwin this weekend, won his second Development Series crown driving for Greg Murphy Racing – the team that took over the Tasman Motorsport-built cars that Pollicina drives.
"I'm basically helping out the team, so it was a good chance for me to come down and give Jim a hand," he said.
"I was on pole here a couple of years ago and I know a bit about the car, because it's an ex-GMR car and I know a bit about the Kumho tyres because I've done a couple of rounds previously.
"I've always liked the GMR cars because I just feel comfortable in them. We're running a very similar setup to what I ran in the championship-winning year in 2010."
Pollicina holds a 27-point lead over teenager Josh Hunter heading into the Winton round of the Kumho Series on June 23-24 as part of the Shannons Nationals Motor Racing Championships.
See below for Winton Raceway's video from today's test.