Pepsi Max Crew unveils Murphy-inspired livery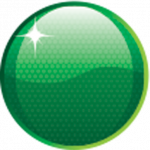 The #51 Pepsi Max Crew entry will feature a new-look for Darwin's V8 Supercars event.
The car's new hues features a design inspired by regular driver Greg Murphy's helmet – although Murphy will not compete this weekend due to a back injury that has ruled him out for three months.
CLICK HERE for more on Murphy's injury.
Murphy's replacement will be announced later today.
It is the second time that Murphy has missed a V8 event this year after being forced out of the Symmons Plains round. He was replaced at that race meeting by Kelly Racing's Development Series driver David Russell.
The design of the car is the first to be penned by the car's pit crew, which includes orange and black, plus Murphy's unique feather-style graphic feature.
Murphy's regular pit crew were responsible for the design of the Pepsi Max Crew, and lead mechanic Dale Horne said that getting the chance to design the car was a new task.
"We spend hours tweaking, polishing, testing and pushing this car to ensure it can be in prime shape for the intensity of the V8 Supercar Championship. But this is the first time we have ever had the actual design and look of the car handed over to us," Horne said.
"The boys always talk about what they'd like to see on the livery and, thanks to Pepsi Max, we're able to bring that idea to life."
The Skycity Triple Crown starts this Friday at Hidden Valley Raceway.