Multiple Champions crowned after tense Winternationals wait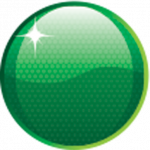 Darren Morgan, Gary Phillips and John Zappia have all had their multiple ANDRA Pro Series Championships confirmed this afternoon at the Fuchs Winternationals after a tense day at Willowbank Raceway where each of them had to rely on results of others going their way.
The tightly contested Pro Stock Championship fell the way of Michael Ali – who was able to advance over Dennis Whiting, whilst Pro Stock Motorcycle saw Locky Ireland hold on for the Championship win.
His runner up effort to Luke Crowley in the Final confirmed the Championship. Top Bike – which was virtually assured heading into the weekend – was wrapped up by Chris Matheson – whose domination of the category had the exclamation mark placed upon it by his victory in today's Final.
The most arduous of the day's results was in Top Fuel. With several competitors pulling the pin, the original round one monster matchup between Championship leader, Damien Harris and Darren Morgan was scrapped, with Morgan facing off against Phil Lamattina and Harris settling in alongside Andrew Cowin.
Both Championship aspirants were eliminated in the first round. With the points scored thus far in the meeting, Morgan had to sweat on his fastest speed of the weekend being maintained from Saturday and hope that Andrew Cowin was unable to win the Final.
Dobson defeated Lamattina to make the final, whilst Cowin had a solo pass. In the final it was Dobson – aboard the Santo Rapisarda machine – that took a famous victory for the tight knit family team and will be the first to have his name engraved on the Mick Atholwood trophy.
Garry Phillips – who failed to make the field on Sunday evening in his Lucas Oils Funny Car – watched on as Steve Reed took a solo pass to win Top Alcohol. BJR V8 Supercar engine builder, Jamie Noonan sustained damage in his Semi-Final matchup and didn't present for the final. It is the quietly spoken Phillips' 15th Australian Championship win.
John Zappia was crowned Champion for the fifth successive year in Top Doorslammer as Andrew Sutton took his first ever ANDRA Pro Series Top
Doorslammer win. Coming up against the outgoing Robin Judd in the final, Judd was denied the fairytale with a mechanical issue.
Shane Tucker took his second win of the Pro Stock season and narrowly missed out on taking the Championship from Michael Ali as well. Ali advanced further in the competition than Dennis Whiting and therefore took the Championship victory.
More information and full results to follow.