Allan Dobson pays tribute to Mick Atholwood with Winternats win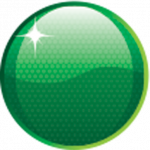 Fuchs Winternationals Top Fuel Champion, Allan Dobson has paid tribute to late Australian drag racing identity Mick Atholwood in accepting the first 'Mickey' at Willowbank Raceway this afternoon, whilst Northern Territorian Andrew Sutton is celebrating his first ANDRA Pro Series victory and Shane Tucker's return to form is complete with his victory in Pro Stock.
Atholwood was instrumental in the careers of many Australian drag racing stalwarts, including Darren Morgan, who retained his ANDRA Pro Series Top Fuel Championship this afternoon in amazing circumstances. Dobson – who completed the perfect weekend as also top qualifier – was honoured to accept the trophy.
"Mick often encouraged me when I was down; I am so honoured to receive this trophy," said Dobson. "A few weeks ago, I rang Santo Rapisarda to see if I could help in any way (in the leadup to the Winters) and they asked me to drive – so it has turned out pretty well!"
The Northern Territory's Andrew Sutton took the Top Doorslammer Title in the most amazing of circumstances. Red lighting in his semi-final, he made the final when his opponent, Daniel Gregorini over-cooked it and collected the wall on effectively a solo pass. Under ANDRA rules, if you collect the wall, it is considered a safety breach, therefore the win and transfer to the final was handed to Sutton.
Sutton had to drive around the retiring West Australian, Robin Judd to record the Winternationals win – no mean feat in itself, particularly when Judd could have snared the Title from good friend but arch rival, John Zappia. Despite the strong friendship between the two West Aussie racers, the entire John Zappia team erupted with emotion in the stands as the win light lit up in Sutton's lane.
The runner-up placing brings down the curtain on Judd's 14 year ANDRA Pro Series career at a time where the category of Top Doorslammer or the sport can ill afford to lose one of its major identities.
Garry Phillips won his 15th Top Alcohol Title and 16th ANDRA Title overall in Top Alcohol as Steve Reed bounced back after a worrying crash on Saturday during qualifying to win the event.
"It is really hard to sit in the grandstand with your fate in someone else's hands," the veteran Phillips said. "I am so proud to have been able to claim this championship, it is just great for me and my family."
Meantime, Shane Tucker's amazing season in the Monster Energy machine ended with his second Pro Stock ANDRA Pro Series victory of the season, a welcome return to form for the popular Queenslander.
He had the opportunity to win the Championship, however had to rely on results going his way. He was unable to do that, instead the Championship going to Michael Ali, who was second coming into the weekend.
Also taking event wins at Willowbank Raceway today were Luke Crowley (Pro Stock Motorcycle), Chris Matheson (Top Bike), Alistair McClure (Competition), Omar Sedmak (Super Stock), Robert Novak (Super Compact), Kevin Gummow (Competition Bike), Matthew McKnight (Allstar Batteries Supercharged Outlaws), Tony Littlewood (Knijff Earthmoving Modified), Steven Fowler (Powercruise Super Sedan), Lucas Holz (Prime Signs/Speed Elec Super Street), Daniel Sekli (Modified Bike), Matthew Matulovich (Donnelly Blasting Services Junior Dragster) and Michael Stivala (Super Gas) and Craig Dyson (Factory Extreme)