Winternationals postponed to 9am Tuesday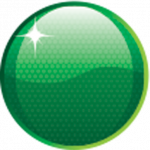 The Fuchs Winternationals at Willowbank Raceway has been struck by much of the wet weather that has afflicted the north-eastern parts of Australia throughout the long weekend, postponing ANDRA Pro Series eliminations until 9am tomorrow.
The rain began to fall just prior to the exciting Pro Series eliminations getting underway. Event officials had no choice but to call off racing given that rain had set in for the afternoon, their choice being to run the event tomorrow morning.
Conditions tomorrow are expected to be clearer. Spectators can utilise their tickets purchased for today's events or gain admission for $20 at the gate in the morning.
It has sent many of the crews into chaos, given they were due to fly out of Brisbane this evening. It was a massive blow for Willowbank Raceway officials, given that most categories were balanced on a knife's edge around today's eliminations, which included the resurgence of crowd favourite, Victor Bray. This is the second year in a row that the Winternationals has been affected by rain.