Radisich steps down as V8 SuperTourers CEO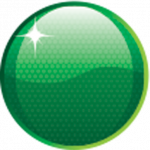 Paul Radisich has resigned as CEO of the V8 SuperTourers Series.
Radisich, appointed the inaugural CEO of the New Zealand series, has been combining his role at V8SuperTourers with the running of his business Aegis Oil.
"I am relinquishing my position with V8ST to concentrate on my business, Aegis Oil," Radisich said.
"I have a business to run and it's growing ahead of expectations, requiring my full attention.
"Since October, I have thrown my energies into working together with TV3, the teams, drivers and circuit promoters and we have achieved a great deal at a time when the economic situation poses challenges to all commercial ventures.
"My association with V8ST will continue in a different capacity as I have more flexibility with my time."
The next round of the V8 SuperTourers Series will be held at Taupo on September 1-2.