Quarter mile fever for Michael Patrizi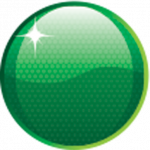 Tekno Autosports V8 Supercar driver Michael Patrizi got a dose of 'quarter mile fever' when he took to the Willowbank Raceway drag strip on Saturday.
Patrizi and one of his Patrizicorse drivers in the CIK Stars of Karting Series, Kyle Ensbey, put on a demonstration aboard their Pro Gearbox (KZ2) karts during the Winternationals event at the Queensland venue.
With the Winternationals annually attracting 38,000 fans across its four days, the display of karts – and subsequent demonstration on the drag strip – caught the eye of many onlookers.
When completing a pass of the quarter-mile strip, Patrizi stopped the timing clocks at the eighth-mile mark (the standard distance for smaller drag racing categories) at 7.595 seconds at 85.20 mph (137.12km/h). Ensbey's time was slightly behind his team leader with his best time being 8.097 seconds at 81.78 mph (131.61 km/h).
"I haven't had so much fun in a kart for a long time," said Patrizi.
"It was a huge buzz to be able to open the eyes of the drag racing industry and spectators to what these karts are capable of. It was a bit of a guessing game to make sure we got off the line and down the strip, and with a few tweaks on the set-up there's no doubt we could have gone even quicker.
"A big thanks must go to the management of both Willowbank Raceway and ANDRA for making this opportunity happen. It was a great way to spread the word about karting and the CIK Stars of Karting series."
Also on display on Sunday was the Energy kart of Chris Hays and the Arrow of Scott May with Hays and his mentor Jon Targett set to go head to head on the strip throughout the day. Unfortunately, inclement weather throughout the day – and the subsequent delays – led to the demonstration being cancelled.
While Michael Patrizi will be competing in Darwin this weekend, Ensbey and his Patrizicorse team-mates Dan Currey and Hayden Patrizi will line up in round three of Australia's elite karting series at the Ipswich Kart Club.
As the five round series passes the halfway mark, Ensbey currently leads the Pro Gearbox standings ahead of Hays.
A total of 132 entries have been received for this weekend's event across the three Pro categories and three Challenge classes. Practice will be held on Friday ahead of qualifying and the heat races on Sunday. A pair of main events will be contested on Sunday.