Joey Logano turns pole to victory at Pocono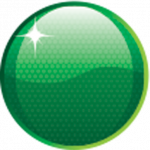 Joey Logano has dominated today's NASCAR Sprint Cup race at Pocono, winning the pole and taking his second career victory.
After reclaiming the lead from veteran Mark Martin on Lap 157 of 160, Logano pulled away to win, his first victory since a rain-shortened win at New Hampshire in 2009.
It is the first time in 31 races that a pole-sitter has gone on to win.
More important, the second triumph of Logano's career couldn't have come at a better time – during a contract year in which doubters have considered the 22-year-old a prime candidate to lose his ride at Joe Gibbs Racing to a more established star.
"I hope it shuts 'em all up," was Logano's terse wish for his critics after he climbed from his winning #20 Toyota.
Logano beat Martin to the finish line by 0.997 seconds, with reigning champion Tony Stewart third, followed by Jimmie Johnson and Denny Hamlin.
Matt Kenseth finished seventh and took over the series lead by 10 points over Dale Earnhardt Jr, who came home eighth after leading 36 laps.
Paul Menard and Jamie McMurray rounded out the top 10, while Australian Marcos Ambrose finished 13th.
Results, Pocono 400
| | | | | | | | | |
| --- | --- | --- | --- | --- | --- | --- | --- | --- |
| FIN | ST | CAR | DRIVER | MAKE | SPONSOR | PTS/BNS | LAPS | STATUS |
| 1 | 1 | 20 | Joey Logano | Toyota | The Home Depot | 48/5 | 160 | Running |
| 2 | 6 | 55 | Mark Martin | Toyota | Aaron's Dream Machine | 43/1 | 160 | Running |
| 3 | 22 | 14 | Tony Stewart | Chevrolet | Mobil 1 / Office Depot | 41/0 | 160 | Running |
| 4 | 24 | 48 | Jimmie Johnson | Chevrolet | Lowe's / Kobalt Tools | 40/0 | 160 | Running |
| 5 | 5 | 11 | Denny Hamlin | Toyota | FedEx Express | 40/1 | 160 | Running |
| 6 | 16 | 15 | Clint Bowyer | Toyota | 5-hour Energy | 38/0 | 160 | Running |
| 7 | 14 | 17 | Matt Kenseth | Ford | Ford EcoBoost | 38/1 | 160 | Running |
| 8 | 8 | 88 | Dale Earnhardt Jr. | Chevrolet | National Guard / Diet Mountain Dew | 37/1 | 160 | Running |
| 9 | 3 | 27 | Paul Menard | Chevrolet | Menards / Sylvania | 35/0 | 160 | Running |
| 10 | 11 | 1 | Jamie McMurray | Chevrolet | Banana Boat | 35/1 | 160 | Running |
| 11 | 2 | 99 | Carl Edwards | Ford | Kellogg's / Cheez-it | 33/0 | 160 | Running |
| 12 | 18 | 39 | Ryan Newman | Chevrolet | Haas Automation | 32/0 | 160 | Running |
| 13 | 9 | 9 | Marcos Ambrose | Ford | DEWALT | 31/0 | 160 | Running |
| 14 | 21 | 29 | Kevin Harvick | Chevrolet | Rheem | 30/0 | 160 | Running |
| 15 | 20 | 31 | Jeff Burton | Chevrolet | The Armed Forces Foundation | 29/0 | 160 | Running |
| 16 | 7 | 78 | Regan Smith | Chevrolet | Furniture Row / Farm American | 28/0 | 160 | Running |
| 17 | 17 | 42 | Juan Montoya | Chevrolet | Target | 28/1 | 160 | Running |
| 18 | 31 | 2 | Brad Keselowski | Dodge | Miller Lite | 26/0 | 160 | Running |
| 19 | 12 | 24 | Jeff Gordon | Chevrolet | DuPont | 25/0 | 160 | Running |
| 20 | 23 | 56 | Martin Truex Jr. | Toyota | NAPA Auto Parts | 24/0 | 160 | Running |
| 21 | 25 | 51 | David Reutimann | Chevrolet | Phoenix Construction Services | 23/0 | 160 | Running |
| 22 | 27 | 47 | Bobby Labonte | Toyota | Bubba Burgers | 22/0 | 160 | Running |
| 23 | 36 | 38 | David Gilliland | Ford | ModSpace / TRG Motorsports | 22/1 | 160 | Running |
| 24 | 13 | 16 | Greg Biffle | Ford | 3M / Rite Aid / NextCare | 21/1 | 160 | Running |
| 25 | 42 | 10 | Dave Blaney | Chevrolet | Tommy Baldwin Racing | 19/0 | 160 | Running |
| 26 | 37 | 93 | Travis Kvapil | Toyota | Burger King / Dr Pepper | 18/0 | 160 | Running |
| 27 | 34 | 34 | David Ragan | Ford | Taco Bell | 18/1 | 160 | Running |
| 28 | 29 | 43 | Aric Almirola | Ford | Transportation Impact | 16/0 | 158 | Running |
| 29 | 10 | 5 | Kasey Kahne | Chevrolet | Farmers Insurance | 15/0 | 139 | Accident |
| 30 | 4 | 18 | Kyle Busch | Toyota | M&M's | 14/0 | 76 | Engine |
| 31 | 19 | 22 | AJ Allmendinger | Dodge | Shell / Pennzoil | 13/0 | 64 | Accident |
| 32 | 40 | 36 | Tony Raines | Chevrolet | SealWrap.com | 12/0 | 47 | Accident |
| 33 | 43 | 33 | Stephen Leicht * | Chevrolet | Little Joes Autos.com | 11/0 | 39 | Brakes |
| 34 | 30 | 98 | Michael McDowell | Ford | Presbyterian Healthcare System | 10/0 | 37 | Rear Gear |
| 35 | 26 | 13 | Casey Mears | Ford | GEICO | 9/0 | 36 | Brakes |
| 36 | 32 | 249 | J.J. Yeley | Toyota | America Israel Racing / JPO Absorbents | 8/0 | 33 | Accident |
| 37 | 33 | 87 | Joe Nemechek | Toyota | AM / FM Energy Wood & Pellet Stoves | 0 | 30 | Brakes |
| 38 | 28 | 119 | Mike Bliss | Toyota | Humphrey Smith Racing | 0 | 26 | Brakes |
| 39 | 39 | 74 | Stacy Compton | Chevrolet | Turn One Racing / Country Suites | 5/0 | 24 | Transmission |
| 40 | 38 | 23 | Scott Riggs | Chevrolet | North Texas Pipe | 4/0 | 19 | Overheating |
| 41 | 41 | 32 | Reed Sorenson | Ford | Herr Foods / Hero Energy Shot | 0 | 12 | Accident |
| 42 | 35 | 26 | Josh Wise * | Ford | MDS Transport | 2/0 | 12 | Brakes |
| 43 | 15 | 83 | Landon Cassill | Toyota | Burger King Real Fruit Smoothies | 1/0 | 1 | Accident |