Brad Gallard secures maiden Finke Desert Race win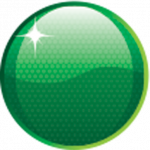 On his seventh attempt, South Australian Brad Gallard has taken victory in the 2012 Tatts Finke Desert Race.
The Brad Gallard/Scott Modistach combination, driving their Monster Energy-backed Chev Geiser Brothers Trophy Truck, made the 226 kilometre journey from the Alice Springs start in a time of 1 hour 56 minutes and 39 seconds yesterday and returned today in a time of 1 hour 54 minutes and 53 seconds for a total time of 3 hours 51 minutes and 33 seconds.
Gallard's best previous Finke result was second in 2010, and says that yesterday's run was "his toughest day ever" but that coming back to Alice Springs "was a dream given that it's amazing what you can do when you can see." referring to the extremely dusty conditions.
Second home in Australia's greatest desert race was #55 Pro Buggy of Victorian Matthew Coleman with South Australian navigator Shawn Teagle.
Coleman/Teagle prologued in 10th position, and started from the Finke overnight stop in fourth but gained their second spot on the podium after passing the #33 Pro Buggy of Victorian son and father combination of Shannon and Ian Rentsch who succumbed to fuel pump problems before the first check point at Mount Squires and at the time a stationary Beau Robinson machine.
Coleman/Teale made the trip back to Alice Springs in 1 hour 57 minutes and 28 seconds for a total event time of 3 hours 59 minutes and 34 seconds.
Third place went to West Australian Beau Robinson in the #413 Geiser Brothers Trophy Truck, despite enduring an end-for-end roll on the way down to Finke yesterday and a puncture on the way home today.
Robinson showed signs of extreme soreness at today's finish line and was accompanied home by substitute navigator Stephen Hall. Hall replaced Ken Skinner who was not deemed fit enough for the journey home after the roll-over.
Robinson's Day 2 time was 2 hours 10 minutes and 11 seconds for a total event time of 4 hours 10 minutes and 14 seconds.